Yesterday, in the late afternoon snow began to fall on the Upper West Side and a lone mourning dove took cover by huddling under a Christmas tree.

It seems people went about business as usual, heading out to enjoy a Saturday night or delivering food to those who chose to stay inside.
I did not choose to stay inside as predictions were that overnight rainfall would melt everything, and I wanted to see what I could catch of our first snow fall of 2020 and of the decade.
I was hardly alone in my endeavor to explore Central Park; there were a number of dog walkers including a woman whose pup was dressed warmer than most of the people I encountered.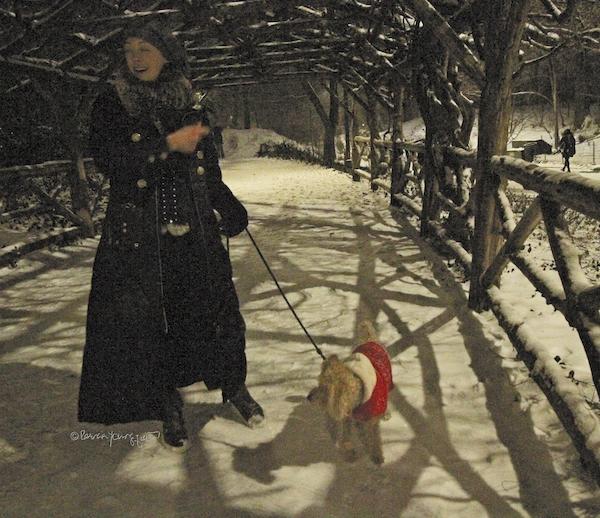 Pedi-cab drivers ignored signs to dismount (as they usually do) and went about business as usual in trying to make a buck.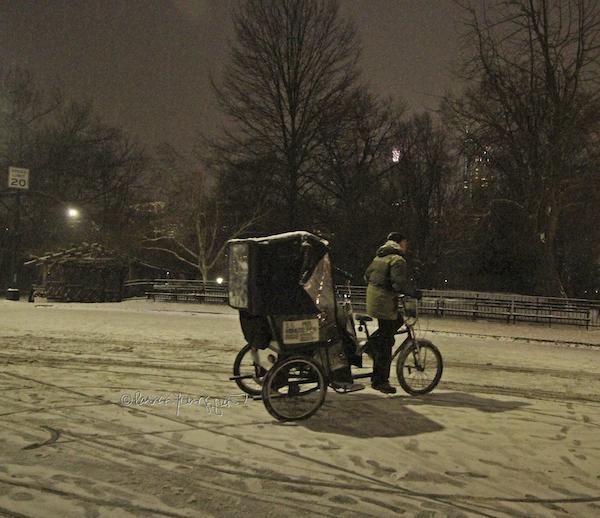 Advertisement
Because of the darkness and limitations of my DSLR camera, any scenes that I photographed within the park were grainy, giving my images a Monet or Seurat feel.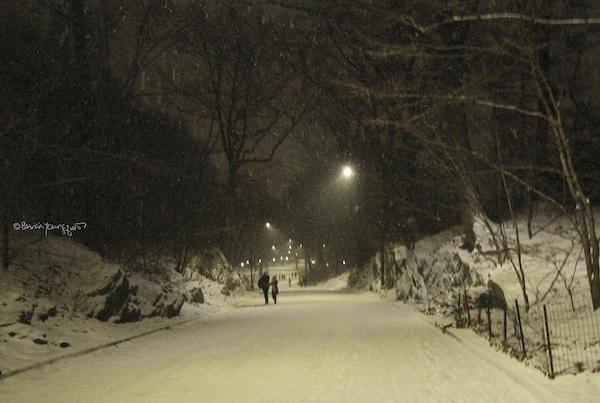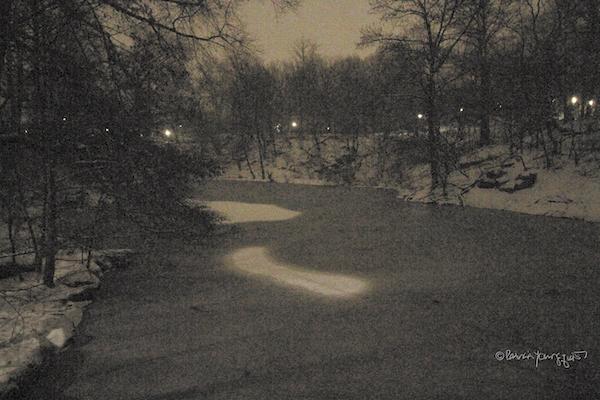 The American Museum of Natural History provided westward lighting.
I have no idea of any accumulation that took place, but in bygone years, Central Park has seen huge blankets of snow.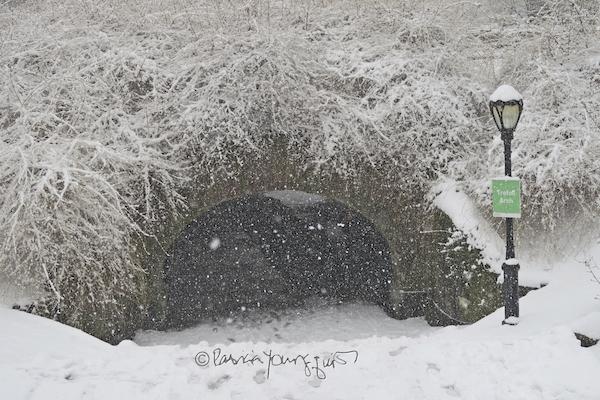 And on occasion there has been good packing snow for creating snow persons both in Central Park and Riverside Park.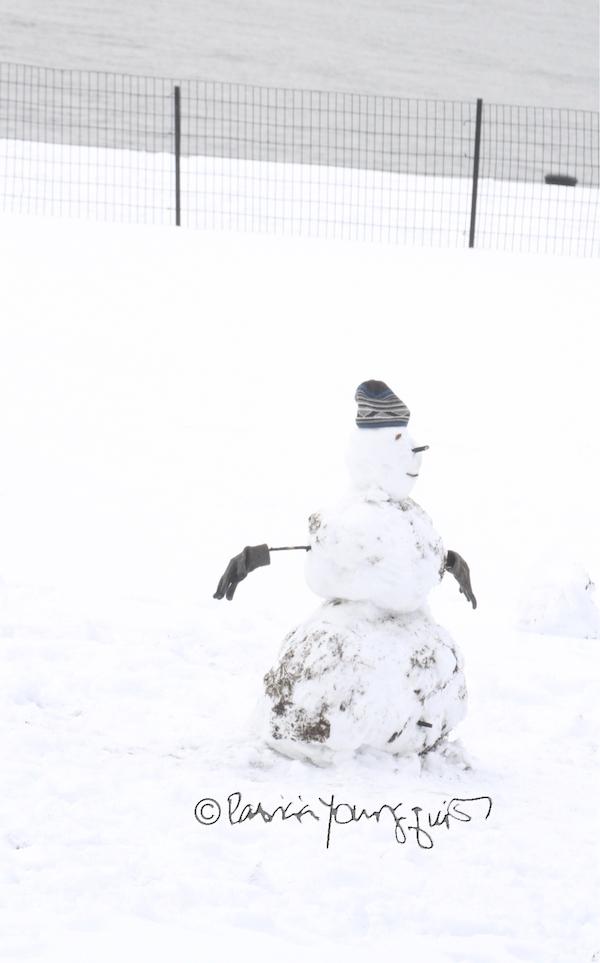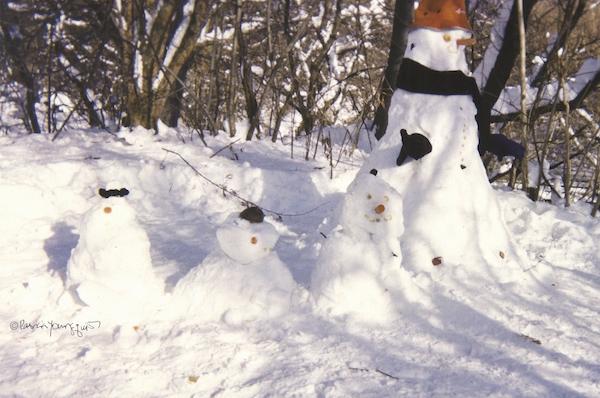 The snowfall we had yesterday may not have been enough to build snow people, but it's only the first snow of 2020 so it's likely we'll have many other snow days.