A superyacht called Moca has been sitting in the Hudson River (slightly north of the 79th Street Boat Basin) for the last week.

Advertisement



Over 200 feet long, the vessel has enough "cold and dry storage for the yacht to go off the grid for more than four months with extensive pantries, fridge/freezers and a 1,000-bottle wine cellar just steps away," according to Robb Report. Maybe we'll be seeing Moca for a while.
We're not sure what it's doing here. In March 2021, Boat International wrote a story about Moca being for sale for €39,950,000. That's $39,520,737.25, but beware: they may be serious about getting paid in euros if you're interested.
"Her interior layout has been designed to comfortably accommodate up to 14 guests in seven cabins, comprising an upper-deck master suite, two VIP suites, a double cabin and three twin cabins, all with entertainment centers, television screens and suite bathroom facilities," detailed the listing. Moca also has accommodations to carry up to 15 crew members.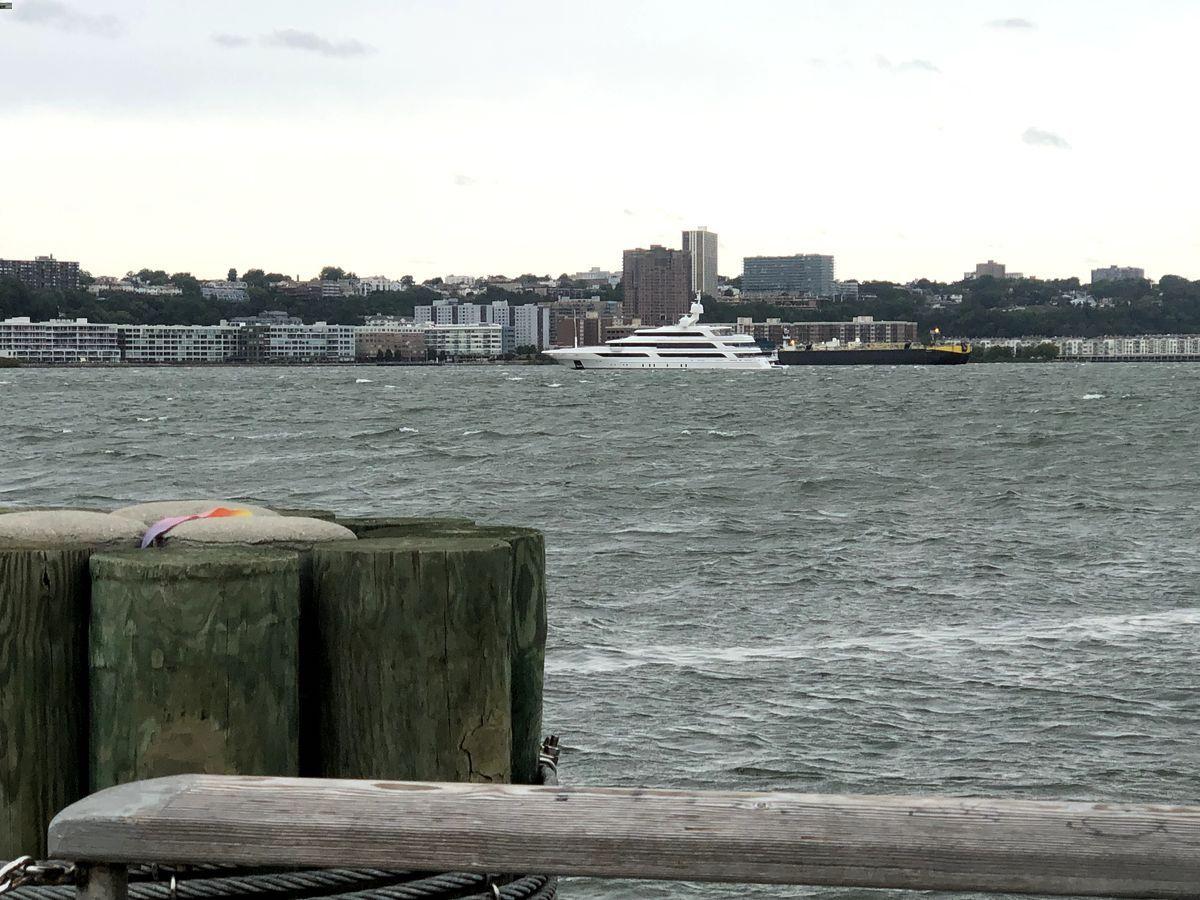 According to YachtCharterFleet.com, "Moca has a good selection of water toys to entertain you and your guests." There are jet skis and two SEABOBs, which are water crafts that can be driven down to depths of 40 meters below the surface. If you like to scuba dive, this is like having a jet pack. Kayaks, fishing equipment, inflatable water toys and snorkeling equipment are also on board.
Advertisement



Rapper Meek Mill was recently kicking it in Miami on Moca, according to AutoEvolution.com.