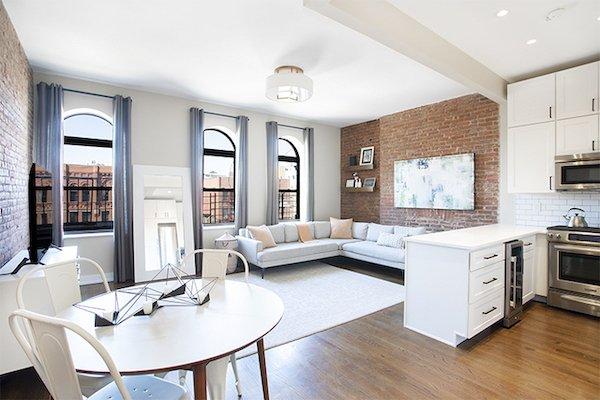 Buyers are once again returning to New York City, and the excess inventory of listings available for sale at the tail end of 2020 and the beginning of 2021 is quickly drying up.
NYC historically is a competitive market as locals and buyers from around the world compete to purchase coveted real estate. Fledgling buyers may think they have secured an apartment, only to have a more experienced or better financially qualified buyer swoop in and steal the deal with a higher offer.
But there are many ways New York buyers can sweet their offer to sellers, and the team at Prevu Real Estate outlined a list of what tactics work best in a hot real estate market.
Prepare your finances ahead of time
Before a buyer even aims at looking at an apartment overlooking Riverside Drive or Central Park, they need to examine their finances and figure out where their spending limit is. Asking prices are a guidepost for buyers to make an offer, so they'll want to set their searches accordingly.
Another thing serious buyers aiming at NYC real estate should do is get pre-approved for a mortgage. NYC buyers need to compile several years' worth of tax documents and financial statements so they can have a pre-approval set up before they begin looking at homes. This way, buyers are not scrambling to call their mortgage broker a day before an offer is due on a property.
New Yorkers can give themselves an additional advantage in this hot market by getting themselves a full-underwritten pre-approval. It allows buyers to close faster and have the option to waive contingencies if needed, as the buyer has already gone through a thorough underwriting process in advance instead of after contract.
Boost your buying power a commission rebate
While not all buyers make an all-cash offer to secure a deal on their dream apartment, savvy homebuyers that interview multiple agents can ask if their brokerage offers commission rebates.
Thanks to technology advancements that streamline the homebuying process, modern brokerages like Prevu Real Estate can offer buyers a portion of the commission received. The practice is legal in 40 states, including New York, and it brings about a significant financial benefit for buyers.
Traditional buyer's brokers take up to 3% in commission fees, however with a streamlined digital homebuying platform, agents at Prevu Real Estate provide buyers with a commission rebate totaling up to two-thirds of their commission.
Knowing you will get a commission rebate means buyers are able to confidently make higher offers and have more money back after closing to put towards furnishing their new place.
See properties early when they hit the market
Whether you are still working from home or back in the office during the week, the last thing most buyers want to do after the work day is turn around and rush to evening apartment tours.
If buyers wait for weekend showings in this increasingly competitive real estate market though, they might miss out on making early offers and scooping an apartment before someone else does. This requires buyers to get creative with their schedules and strategically use their lunch breaks or other free time to attend a private showing before weekend open houses.
Get creative with financial non-financial terms
Once buyers have identified that ideal apartment in your favorite neighborhood, they have many financial and non-financial tactics to employ when competing against other buyers.
For instance, making an all-cash offer is a great way to get noticed by a seller as these buyers do not require financing contingencies and create more certainty for a seller's deal to close.
But buyers can also employ short-term leasebacks, offer flexibility on closing date, or cater to the seller's target timing of possession dates. Buyers can also choose to waive inspection or appraisal contingencies to appeal to sellers trying to offload a unit.
Buyers beware though because if the bank appraises a property at a value less than your offer, then you will have to make up the difference at closing if you don't have a contingency. Always consult your real estate agent and attorney to understand the risks of waiving a contingency.
But considering increased competition, making concessions to meet a seller on their terms helps sweeten your offer to stand out from the crowd.
Interested in buying an apartment in NYC? Browse listings and learn how you can save with Prevu's Smart Buyer Rebate.