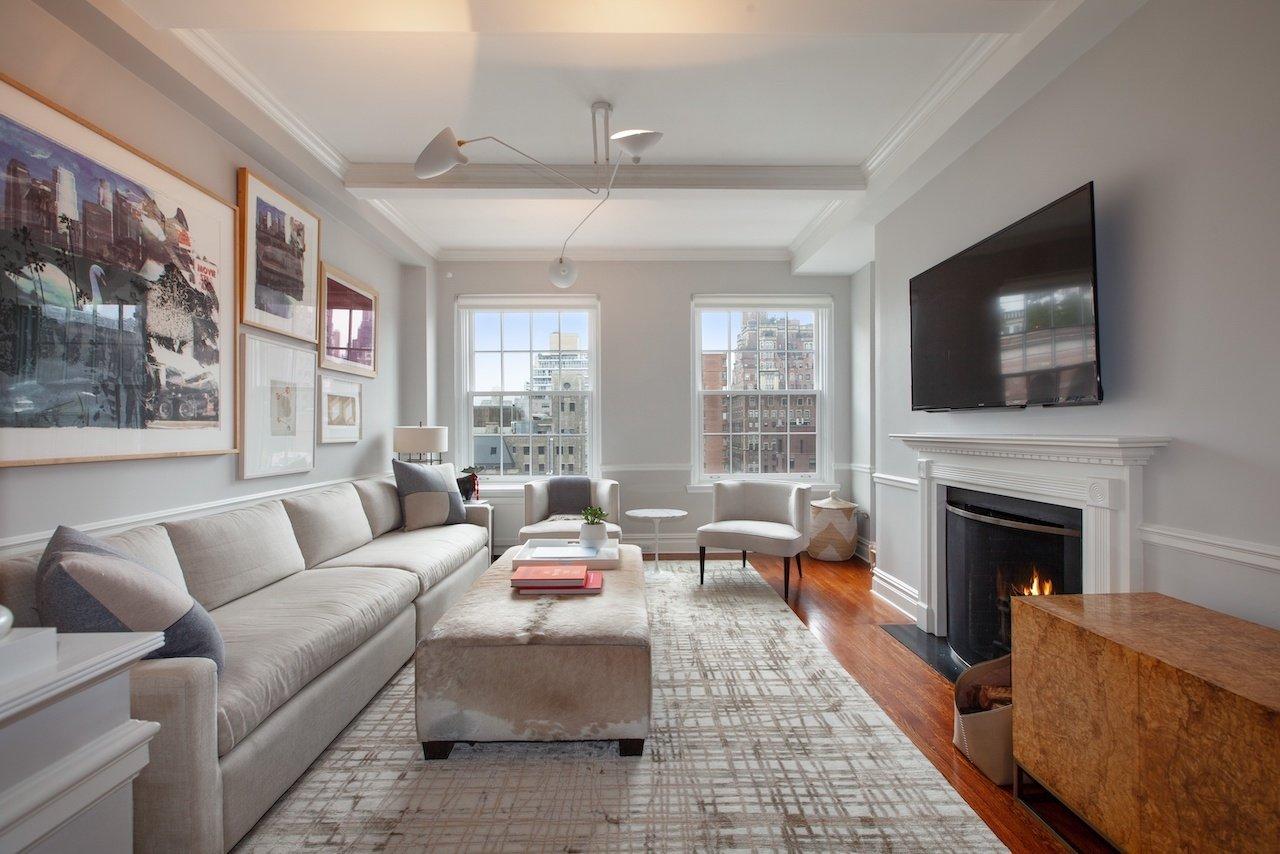 Pre-war co-ops are a quintessential staple of New York City real estate.

These stately buildings gained popularity between the 1880s and the 1940s, and their beautiful brickwork and scrolled facade exteriors characterized Manhattan's residential market for years. Today, you can find many of these historic buildings on the Upper West Side and Upper East Side, where their unique interiors exude a charm not found in modern high-rises.
Yet, while these historic buildings have an old world charm and typically come at a lower price point than most comparably-sized condo units, buying a co-op in NYC and renovating it can bring these older dwellings into the modern age.
To help inspire NYC co-op owners, the team at Prevu Real Estate put together a quick guide of the most popular co-op renovations right now.
Update that old kitchen
Kitchens are a stand-out facet of a pre-war dwelling, and they take on all shapes and sizes.
Some are galley-style, with a thin walkway flanked by countertops and appliances. Others feature larger spaces, with enough space for an eat-in-kitchen or a small breakfast nook bathed in light.
But before kicking off any renovation projects, make sure your construction fits the alteration agreement of the co-op building to secure board approval.
For instance, you may want a gut renovation to change the layout of the room, but wet over dry rules for the kitchen and bathroom that your building may have in place can scuttle your plans. Luckily, there are other renovations to modernize your cooking space.
Soft-close cabinets will tone down the noise when putting away the dishes, and sleek high-end countertops inject a new life into the room. In addition to luxury appliances, you may want to refresh backsplashes to add your personal touch without breaking the bank.
Reimagine the dining room
A common feature of most pre-war co-ops is that the dining room is separate from the kitchen. While this may have been the style when these units were built, many NYC apartment owners seek open concept living.
If possible, some new co-op owners will have contractors knock down the wall separating the two rooms, creating an open floor plan.
Before you start reconfiguring your layout, be sure to speak with an architect and your building to see if these types of alterations are allowed or have previously been done on other units in the same line.
Touch up the living room
The living room is one of the fascinating parts of a pre-war co-op.
With high ceilings and built-in shelves and cabinets, this living space can transport guests to a bygone era in New York. Plus, these rooms usually feature large windows that let plenty of light into the space, which can show the age of the room.
Take a top-down approach, starting at the crown moldings. Back in the day, builders used plaster-of-paris to adhere the moldings to the wall and ceiling. Over time, these can use a paint job to liven them up.
Depending on the condition of the walls, you can re-skim the walls with finishing plaster and apply a fresh coat of paint. A light sanding and glossy paint for the built-in shelves and cabinets can make these historical pieces shine.
Create a bathroom oasis
Sometimes, stepping into the bathroom of a pre-war unit can feel like you are going back in time, but not in a good way. For instance, some pre-war co-ops have toilets that use a lever to flush them, and if your bathroom has that, it is past due to bring your toilet into the 21st century.
Going with a full renovation can transform your bathroom, so start with adding in new tile work and replacing that dated tub. You can create a spa-like experience with a modern soaking tub or even a step-in shower with an overhead rain shower head.
And don't forget the vanity, mirrors, and light fixtures. If you are modernizing the room, don't cut corners by trying to salvage pieces that will seem out of place.
Freshen up the floors
After years of shuffling and scuffing, even the best hardwood floors get tired.
Years of use and sun lead to fading, and ruining the effect of any other modernizing you undertake in the home. To combat this, you can have an expert come to refinish your existing floor, as sanding the top layer and choosing a new stain can rehab the flooring throughout your home.
But if you want to do away with antiquated designs, you can have an installer come help you design and bring the rooms in your home into the modern age.
Revamp the lighting
There is nothing worse than bad lighting in a co-op, where outdated fixtures flatten the light in your home.
But by going room-by room and replacing gaudy ceiling-mounted lights, you can brighten up your dwelling. Even if you do not want to replace each fixture, go through your unit and consider replacing any existing lights with LEDs, as these add more light than older bulbs.
It is hard to replicate the ambiance of a living room with an older chandelier, yet a soft light switch combined with new LEDs in a restored chandelier will wow your guests at the next dinner party.
Interested in buying a co-op apartment in NYC? Browse listings and see how much you can save with Prevu's Smart Buyer Rebate.