It's well-known that spring is considered house hunting season, but the trend extends to apartments, too. In New York City, that means we're just a month or so away from an influx of new listings, open houses, and potentially more than a few bidding wars.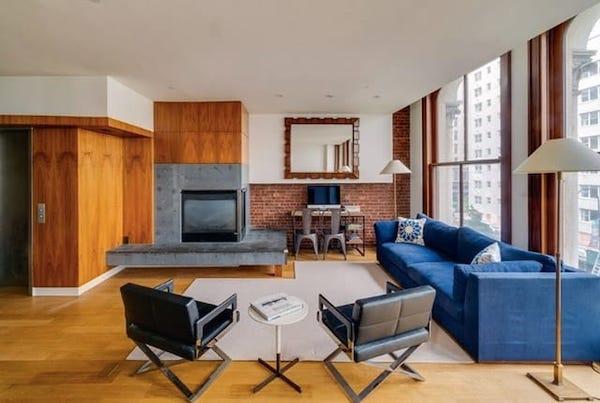 If you're thinking about entering the fray of apartment shopping this spring, there are a few steps that will help you prepare.
1. Deciding When It Makes Sense to Buy vs Rent
Buying an apartment in NYC is a major investment. It's always advisable to do some research beforehand to see if it makes more sense to buy or continue renting for the time being.
Tally up your current monthly expenses including rent and utilities, and see how they compare to a mortgage plus maintenance fees. In some instances, the costs will be around the same amount, while other times, there can be significant savings associated with renting or buying.
Buying an apartment also comes with certain benefits. As a homeowner, you have the opportunity to gain equity over time and you don't have to worry about landlords raising the rent. Just be aware that certain mortgage types have adjustable rates over time, so make sure you understand all financing options to avoid any surprises down the road.
2. Choosing Your NYC Neighborhood
The neighborhoods of NYC are as diverse as its people. Some, like the East Village and Williamsburg, are known for their lively nightlife. Others are known for their rich culture and unmatched food, like Chinatown, Chelsea, and Harlem.
Though we're a bit biased, we love the Upper West Side's proximity to Central Park, international draws such as the Metropolitan Opera House, and gorgeous riverside views. Think about how you like to spend your spare time and which neighborhoods offer the lifestyle options you enjoy most.
3. Researching Buyer's Agents
Rather than enter the apartment search on your own, find a buyer's real estate agent who can guide you through each step of the process. Take a look at different brokerages and see what they offer.
For example, buyer commission rebates allow buyer's agents to split their commissions with buyers, however few NYC real estate brokerages offer this option. Prevu is a local tech-enabled brokerage that offers up to 2% of the purchase price back to the home buyer after closing. This can be a huge savings – especially to help cover moving costs, furniture, renovations, and more.
4. Attending Open Houses
Even if you're not ready to buy just yet, open houses are a great way to see what types of buildings you like. You can also see how different homeowners use similar spaces in their own ways, offering inspiration for your own eventual home.
Perhaps best of all, open houses help you gauge property values. If you see two apartments of similar size in the same neighborhood, they should theoretically be priced similarly. If not, take note of which features set a lower-priced unit apart from a higher-priced one. This can inform your future apartment search and set off alarm bells if you see a unit that's priced considerably lower than market value.
5. Getting Your Finances in Order
If you're serious about entering the apartment hunt this spring, now's the time to take stock of what you have (and what you don't). Take a look at your monthly income and expenses, get a handle on your debt, and speak with a mortgage banker to work out a potential budget. Remember, in addition to a down payment and monthly mortgage payments, you'll also need to plan for closing costs, property taxes, and other common charges.
If you're financially ready, apply for a mortgage pre-approval that can be sent to your buyer's agent. When it comes time to view properties and make offers, you'll be one step ahead in the process.
Finding Your Perfect Upper West Side Apartment
While the above steps will be helpful in preparing for your apartment search, there are many factors that will come into play when it's actually time to start looking. Keep track of market trends and interest rates. Also look into what separates condos and co-ops in NYC to help determine which type of building you'd like to pursue.
Remember that ultimately, you're in control of the process — don't feel pressured to buy something just because it's within your budget. Keep a wishlist in the back of your mind and prioritize features that will have the greatest impact on your comfort and happiness in the apartment.
And if you don't find something this spring, don't get discouraged! There are often plenty of deals to be had throughout the year, and this extra time might even allow you to bump up your savings for a higher down payment.
Thinking about buying an apartment this spring? Browse listings on Prevu to see how much you can save when you buy.