Want to make 2020 the year you achieve your homeownership goals? With easy access to river-side views, nature trails, cultural centers, and everything else Manhattan has to offer, it's no wonder so many people choose to make the Upper West Side their home.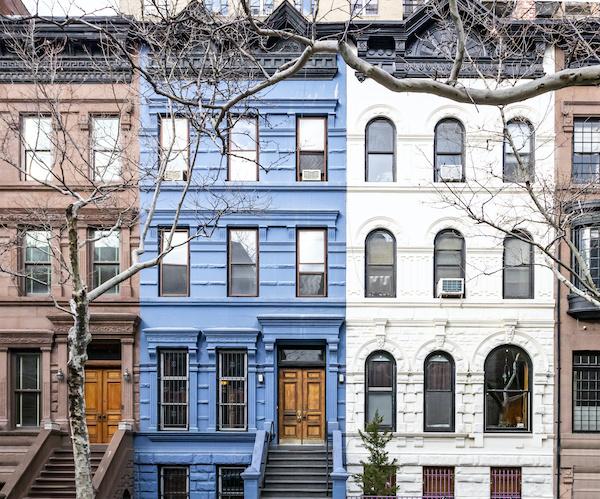 If you want to make that home a bit more permanent by trading in your rental for a deed of ownership, here are some tips.
1. Get Your Pre-Approval
There are a few reasons you should apply for a mortgage pre-approval before you start actively searching.
First, unless you're paying cash for the whole purchase, you may not know how much you can actually afford. Numerous factors go into a mortgage pre-approval, including income, work history, debt, and more. You may be confident in your ability to pay a certain amount each month, but the bank might disagree. A pre-approval will provide better insight into your purchasing power.
Second, many agents will want to see your pre-approval before agreeing to show any properties. For the reasons listed above, they want to make sure that you as a buyer can afford the apartment before taking those next steps forward.
And if you find an Upper West Side apartment you love, having that pre-approval ready to submit with an offer will give you a much, much better chance of acceptance. In fact, in most cases you won't be able to submit an offer at all without a mortgage pre-approval, so it's best to apply for it early on.
2. Create Your Wishlist
Once you have a good idea of your price point (thanks to that pre-approval mentioned above), you can start creating a wishlist for your future apartment. Depending on your budget, you may need to sacrifice certain items in favor of others, so make the list in order of priorities.
Would you prefer a view overlooking the Hudson River or Central Park? Do you like to be higher up in the building, or is a ground floor most convenient? Do you want to be especially close to any landmarks, like Lincoln Center's Metropolitan Opera? These are all questions that help determine which buildings and apartments you'll be happy with long-term.
Also be sure to consider guests and pets, if applicable. If you have a dog or cat, that's very important to note when visiting buildings that may or may not be pet-friendly. And if you enjoy hosting family and friends, look for buildings with amenities like common areas and lounges if the unit itself won't quite fit everyone.
3. Look for Ways to Save on Your Purchase
Buying an apartment in New York City is expensive, to say the least. You'll need your down payment and closing costs ready, as well as residual savings that can cover at least a few months of maintenance and mortgage payments. You'll also need to budget extra funds to cover moving and furniture expenses.
All of these financial considerations can be overwhelming. Fortunately, there are a few ways buyers can offset the costs of buying an apartment on the Upper West Side.
When applying for a mortgage pre-approval, shop around to see which bank can give you the best rate. Mortgage rates have remained low for the past few years, so that in itself will save you over the life of your home loan if you can lock in a low rate now.
In addition, buyer commission rebates are available in New York City, which is a major way to save money while buying a home. While most traditional real estate brokerages don't offer rebates, Prevu, a tech-enabled brokerage based in NYC, offers cash back after closing. Buyers typically receive two-thirds of the buyer's agent commission, which on average works out to about $23,000. This can go a long way in covering some of the expenses associated with buying a home.
4. Find a Buyer's Agent
Thanks to online real estate tools and platforms, modern home buyers are more self-sufficient than ever. But, that doesn't mean you can't benefit from hiring a buyer's agent when shopping for your home.
A buyer's agent will have a good idea of current market trends to help you determine whether an apartment is overpriced, or if there's a reason it may be priced below market value. They can also show you comparable listings to give you a sense of what to expect in your price range.
A buyer's agent will also have your best interests in mind — unlike a seller's agent who just wants to close a deal. A buyer's agent will negotiate on your behalf and act as an advocate throughout the buying process.
Perhaps best of all, a buyer's agent will handle a lot of the legwork when it comes to submitting board packages. These can be complex, time-consuming affairs, so having an experienced professional on your side to pull it all together will help minimize your stress.
5. Put Your Best Offer Forward
Though the New York real estate market has cooled a bit in the past few years, it's still a competitive field. If you find an apartment you like, be ready to make your offer stand out.
A couple strategies are to include a personal letter to the seller expressing your interest in the property, and being flexible with closing timelines. You want to show that you'll put as much love into their home as they have, and that you're capable of closing the deal on their schedule.
Finding Your Upper West Side Apartment
While research is at the heart of finding your dream home, having an experienced real estate team on your side can make a big difference. In addition to offering buyer commission rebates, Prevu is a digital buying platform that offers a more seamless and sophisticated buying experience.
Prevu's agents will be there through each step with a more modern way of buying a home on the Upper West Side.