An 18 room mansion overlooking the historic Dakota has hit the market. Located at 5 West 73rd Street, the Beaux-Arts property spans 20 feet in width, with 9,575 total square feet of interior space.

The layout consists of 9 bedrooms and 7 bathrooms. It's on the market for $17,995,000.
Also known as the 1903 Strasburger House, 5 West 73rd Street was designed in the Beaux-Arts style by the architectural firm Welch, Smith and Provot. They also created the Duke-Semans Mansion on Fifth Avenue, which was later owned by Carlos Slim.

Advertisement
The colorful exterior features a red brick and limestone facade and a charming mansard roof. You've seen this house before!
The grand marble lobby boasts intricate ceilings and chandeliers. It looks like it should have a doorman!
5 West 73rd Street comes with the original (working) elevator, but there is also a beautiful sweeping staircase which accesses all floors.
The mansion also comes with nine fireplaces and herringbone floors.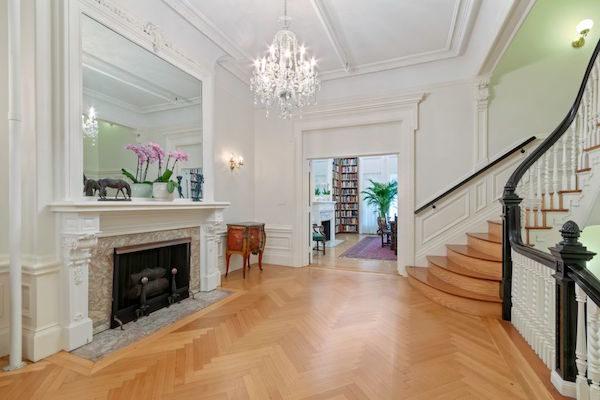 Almost 2,000 square feet of outdoor space.
A beautiful parlor floor with views of the Dakota, built-in bookcases, original inlaid floors and eleven-and-a-half foot ceilings.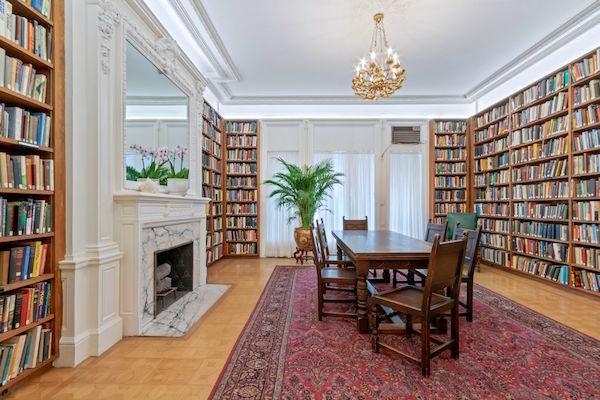 And a huge master bedroom.
All photos courtesy of Yale Wagner for Sotheby's International Realty
The Upper West Side listing is being represented and marketed by Michael Sieger and Lars Klingstedt of Sotheby's International Realty.
Here's a full look at the listing.
ALSO ON THE MARKET: This Renaissance Revival Mansion on Riverside Drive