At about 9:45 a.m. on Tuesday, police received a call about multiple vandalized cars on Riverside Drive between 99th and 110th streets.

Officers arrived and found about 65 parked cars with red spray paint on them.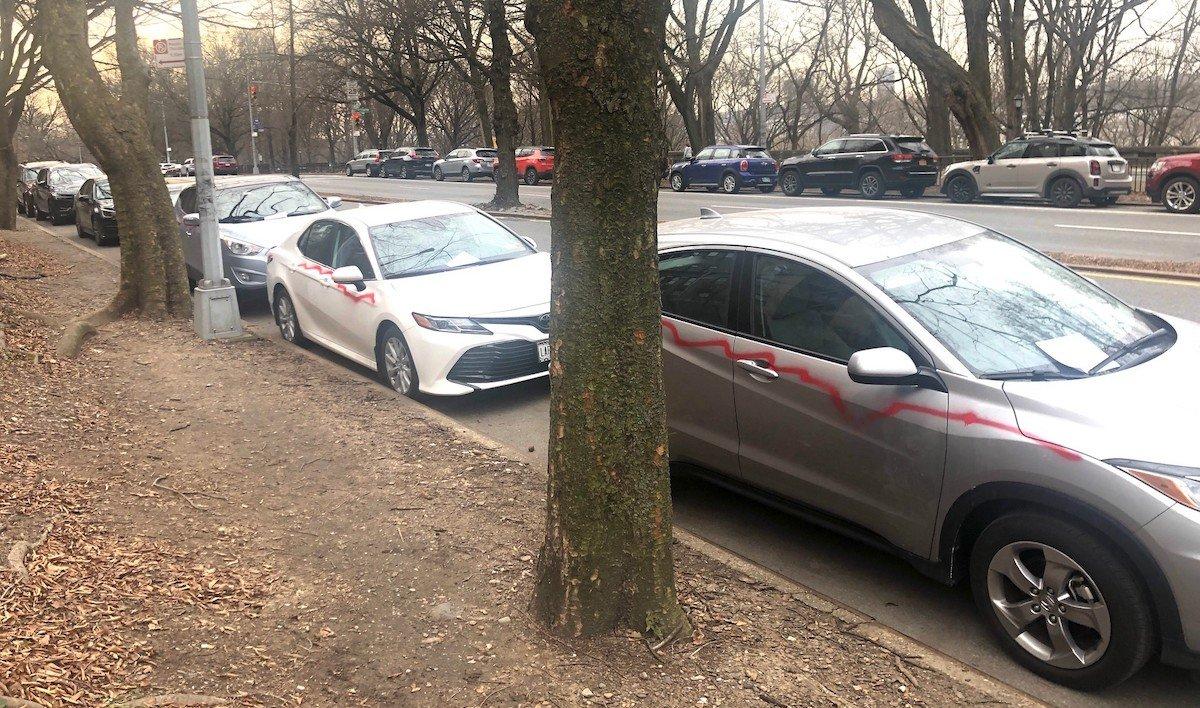 "A preliminary investigation [states] that an unknown individual spray painted a single red line from the front bumper to the rear bumper of each vehicle's passenger side," NYPD officials wrote to ILTUWS.
Police don't currently know who the suspect is or in what direction he or she fled after the spraying. No other damage was reported to the vehicles, and the investigation remains ongoing at this time.