At its 6th annual Eight Over Eighty benefit gala, The New Jewish Home will pay tribute to eight exceptional individuals who personify the value of aging well into their 80s as they continue to blaze trails.

The event at the Ziegfeld Ballroom on Wednesday, March 4th, hosted by David Remnick, editor of The New Yorker, raises funds to support The New Jewish Home, a comprehensive nonprofit health care system serving 10,000 older adults of all faiths and ethnicities each year. More than 450 business and philanthropic leaders, influencers, health care advocates and cultural patrons are expected to attend the event, which is projected to raise more than $1 million.

Advertisement
"Our 2020 Eight Over Eighty honorees are exceptional not just for their longevity, but for their extraordinary contributions in the areas of business, politics, government, social justice, philanthropy and wellness. After eight or more decades, they continue to accomplish in their individual pursuits. They share a passion for living with purpose and are an inspiration to anyone who aspires to age like a New Yorker," said Tami Schneider, Board Vice Chair and event Co-chair, The New Jewish Home.
2020 EIGHT OVER EIGHTY HONOREE BIOGRAPHIES
Harold Grinspoon is the founder and Chairman of the Board of a private multifamily investment and management company, which is one of the fifty largest apartment owners in the country. A real estate entrepreneur, Harold uses his business acumen to create and drive programs that engage, inspire and strengthen the Jewish community. In 1991, he established the Harold Grinspoon Foundation (HGF), which has distributed more than $200 million to help enhance Jewish community life. He maintains a deep commitment to his home community in Springfield, Massachusetts while also supporting larger national and international initiatives. Five years ago, Harold joined Warren Buffett and Bill and Melinda Gates in The Giving Pledge, dedicating the majority of his wealth to philanthropy.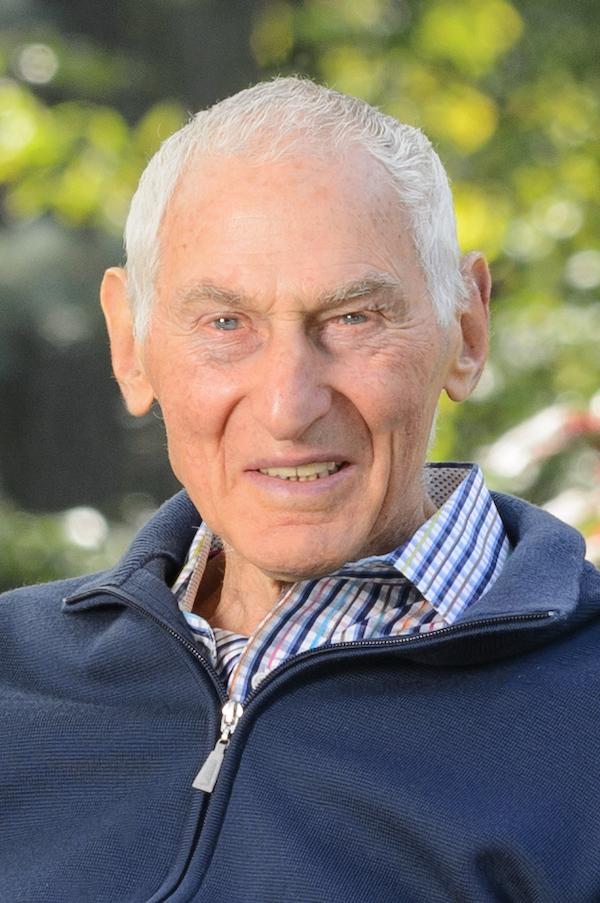 Marie Holley
 spends 30 hours a week at The New Jewish Home's Westchester campus as a therapeutic recreation aide, but the facility represents much more to her than a workplace. What began nearly 34 years ago as a job became a home away from home. The first staff member to be honored at Eight Over Eighty, Marie exemplifies what this event celebrates: individuals who are embracing life with meaningful intention, purpose and an expectation of continued accomplishment.
Madeleine Kunin
 was the first female governor of Vermont and the first woman in the U.S. to serve three terms. She was a state legislator for three terms and Lt. Governor for two terms. Madeleine served as Deputy Secretary of the U.S. Department of Education and U.S. Ambassador to Switzerland in the Clinton administration. She is currently a Marsh professor at the University of Vermont. She is the founder and board member of the global Institute for Sustainable Communities (ISC), a non-governmental organization focused on climate change and civil society. She is also founder of Emerge Vermont, an organization that recruits and trains women to run for public office.
Advertisement
Sid Lapidus
 retired at the end of 2007 as a longtime partner of Warburg Pincus LLC, one of the country's leading private equity firms. In the 1970s, Warburg Pincus and Sid were part of the generation that created the private equity business. Today, Sid still sits on the board of one New York Stock Exchange company, Lennar Corp., one of the nation's largest home builders and a Warburg Pincus transaction he led 20 years ago. Sid has been and is still involved in numerous nonprofit organizations. He is the founder of the Lapidus Center for the Historical Analysis of Transatlantic Slavery at the Schomburg Center in Harlem, an affiliate of the New York Public Library.
Ruth Messinger
 is the Global Ambassador for American Jewish World Service, an organization that advances human rights and fights poverty around the world. She is the Social Justice Activist at the Meyerson JCC Joseph Stern Center for Social Responsibility, as well as a Social Justice Fellow at The Jewish Theological Seminary of America. Ruth is a consultant and teacher for the Jewish Women's Foundation of New York and the Jewish Social Justice Round Table. She recently completed the development of a social justice curriculum for Melton Schools. Previously, she spent 20 years in public service as a New York City Council member and Manhattan Borough President.
Daniel Rose
 is a recipient of the Albert Nelson Marquis Lifetime Achievement Award by Marquis Who's Who, the world's premier publisher of biographical profiles. His expertise in urban development propelled a successful career in real estate development, where he held C-suite positions at Rose Associates, Inc. and other organizations. His professional achievements include the development of Pentagon City in Washington, D.C., and the One Financial Center office tower in Boston, MA. He is also an active civic leader, sitting on several professional, educational and community boards. His book, "Making a Living, Making a Life," was named a Best Book of the Year in 2015 by Kirkus Reviews.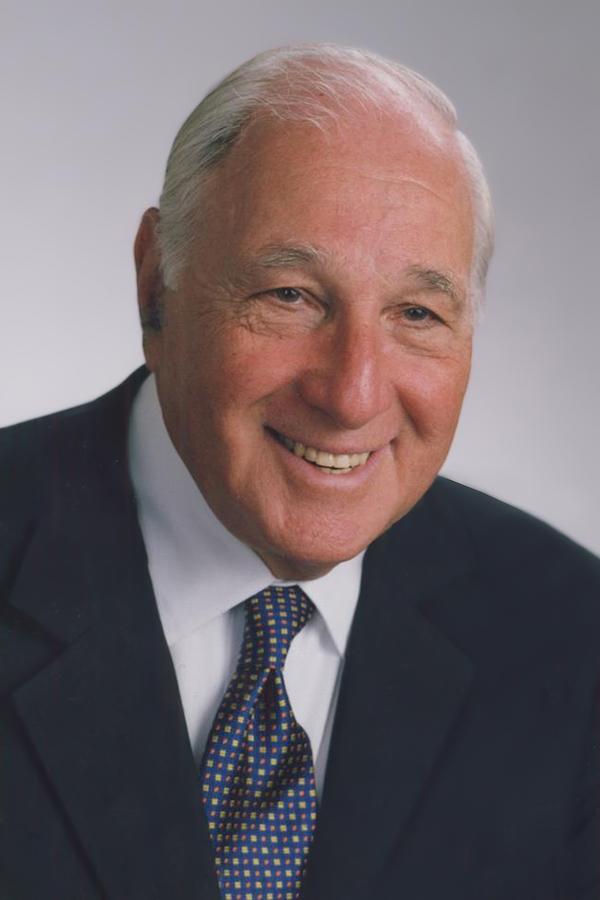 Calvin Trillin
has been acclaimed in fields of writing that are remarkably diverse. As someone who has published pieces in 
The New Yorker
 for more than fifty years, he has been called "perhaps the finest reporter in America." His wry commentary on the American scene and his books chronicling his adventures as a "happy eater" have earned him renown as "a classic American humorist." His "About Alice" — a 2007 
New York Times
 best seller that was hailed as "a miniature masterpiece" — followed two other best-selling memoirs, "Remembering Denny" and "Messages from My Father." Calvin is a member of the American Academy of Arts and Letters and has been a trustee of the New York Public Library and of Yale.
Tao Porchon-Lynch
was the world's oldest yoga teacher. Since founding the Westchester Institute of Yoga in 1982, she trained and certified hundreds of yoga instructors. She worked with students in India, France, Dubai, China, Russia and throughout the United States. In 1995, Tao attended the Yoga for Peace International Peace Conference in Israel with Indra Devi to try to help bring peace to the Middle East through yogic principles. Before teaching yoga, she had a long and varied career as an actress in the 1940s and '50s, then wrote screenplays and made documentaries in the 1960s and '70s.
The New Jewish Home is saddened to share that Tao Porchon-Lynch, one of their 2020 Eight Over Eighty gala honorees, passed away on February 21, 2020 at 101. In addition to her title as world's oldest yoga teacher, Tao was also a competitive ballroom dancer, actress and writer. It is our privilege to pay tribute to Tao's incredibly full and accomplished life at our gala on March 4. She exemplified what it meant to Age Like a New Yorker—full of meaning and purpose.
For more information about the event, please click here.