Artists Audrey Banks and G. Lynas are putting together a crowdsourced painting show at the cylindrical kiosk on 83rd Street (just west of Broadway) – opening on March 21st.

All paintings included in the show are based on stories surrounding a particular theme submitted to the artist by members of the community. The theme for this show is acts of kindness: kind acts people have done, experienced, or witnessed.
To realize the show, Audrey Banks is collecting stories and submissions from Upper West Siders about their experiences of supreme kindness. For each story Banks receives, she will create a painting of it, and display it in the show come March 21st.
The West 83rd St. "Cylindrical Gallery" displays the work of a different visual artist every 2-3 months.
All story submissions can be sent to abanksdev@gmail.com (the deadline is February 15th).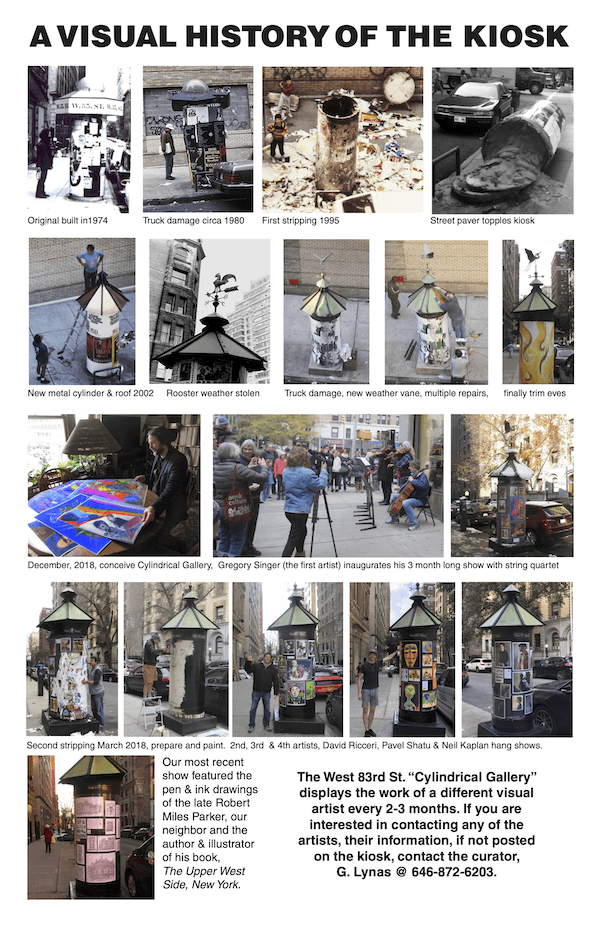 More: New, Futuristic Art Gallery Launches Immersive Exhibit