After much anticipation and a very long wait, Mediterranean restaurant 8th Hill has opened at 359 Columbus Avenue, between 76th and 77th Streets (the former home of Isabella's).

The owner, Semi Feyzioglu, was inspired to name his Upper West Side restaurant after his hometown of Istanbul, Turkey. Istanbul is known as the "City on the Seven Hills", he explains on the restaurant's website.

Advertisement
The
menu
includes hot and cold mezzes, kebabs, lamb and short rib entrees, salmon and seabass dishes, and desserts including baklava and pumpkin cheesecake.
Here are a few images from 8th Hill's website:
Lamb Shank with hunkar, tomato sauce, lamb juice and dried plum ($34)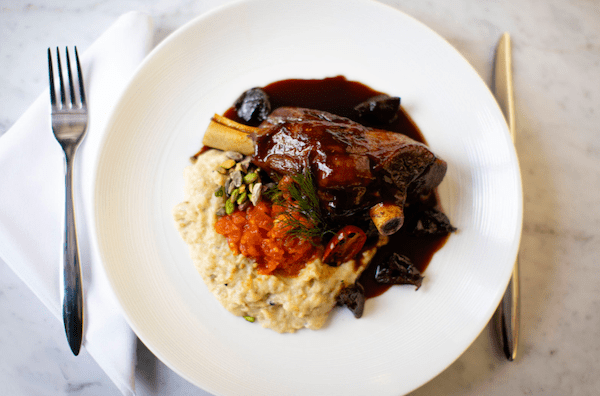 Seabass with bok choy and vinegar ($37)
Pan seared salmon with mashed potatoes, olive tapenade, fennel and isot pepper ($34)
As the restaurant just opened, there aren't a ton of reviews. But you can view a few on their Google and Yelp pages.
Isabella's closed back in May of 2017, after close to 30 years in business at this location.
Originally, 8th Hill was expected to open in September of 2018. Delays on restaurant openings are nothing new, but this was quite a long one.
Other places we expected to open a WHILE ago:
8th Hill is currently open daily from 4-10pm. Learn more on their website.
Get more food news and join our newsletter!