Many UWS visitors default their outdoor adventures to Central Park. But Riverside Park is a treasure trove that should not be overlooked. If you enter on 91st and Riverside Drive, you'll discover the vibrant and stunning 91st Street Garden in Riverside Park.

All photos taken by @thomaslookingout.
In 1981, the 91st Street Garden became the first official community garden inside an NYC park. The garden was formed due to the demolition of the original 96th Street garden, replaced by a a new building where it had previously stood. Since its formation, it's been seen as an ideal model of private and public partnership in NYC's parks.

Advertisement
From the day it was formed, the garden has been carefully tended to by
The Garden People
. This is a volunteer organization of local residents who meticulously tend to the plants and flowers to keep the garden in a beautiful state. While Riverside Park was once distressed and unmaintained, the efforts of The Garden People have restored parts of the park, keeping it vibrant and colorful throughout the year.
The Garden People accept volunteers of all experience levels, including none.
To keep the garden as beautiful as it is, they assign individual garden plots to members who cultivate them. The Garden People use organic methods to enrich the soil, using their own compost while avoiding chemical pesticides. Throughout the blooming season, the Garden People and Park Services hold a number of workdays and volunteer days. Everyone is welcome to come volunteer and meet the locals who tend to the garden all year.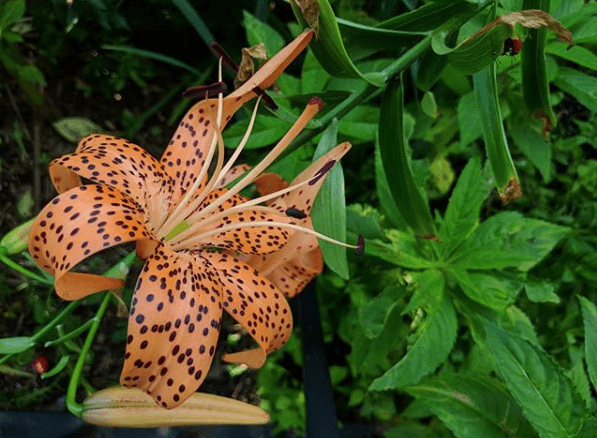 The gardens bloom from the beginning of spring through late autumn.
The wide variety of blossoms and foliage are constantly changing. During the summer you can witness hundreds of varieties like giant Hibiscus', irises, tulips, and rose of Sharon trees. And monarch and swallowtail butterflies frequently swarm to the fragrant flowers!
If you haven't had a chance to visit the garden, you may have seen it in a movie without realizing it. The 91st Street Garden is the setting for the final scene of You've Got Mail, starring Meg Ryan and Tom Hanks. Without spoiling the ending, the 91st Street Garden is where the magic of the movie takes place.