Super innovative, committed both to encouraging photographers and providing community service with long lasting impact? Yes!

The Floating Foundation (FFP) of Photography – created in 1969-70 in a small purple houseboat moored at the 79th Street Boat Basin – joyfully took on these challenges and more. The FFP was started by photographer Maggie Sherwood. This was an era when the Upper West Side was still pretty down and out, and photography as an art form was only appreciated on the fringes of the art world. Working with her son Steven Schoen and daughter-in-law Jone Miller, Sherwood not only opened the houseboat to the public as an exhibit space, but in doing so created a community of photographers who were able to share ideas and encourage each other's successes.
Advertisement



Among them were W. Eugene Smith and  Lisette Model. Many of these photographers would regularly meet in the eccentric, exuberantly decorated Market Diner on 43rd Street and 11th Avenue. A photo of the photographers at the diner – and many other images and descriptions of FFP's 16 year-history – appear in a catalogue written by SUNY New Paltz Professor Beth E. Wilson for a 2009 exhibit about the Foundation.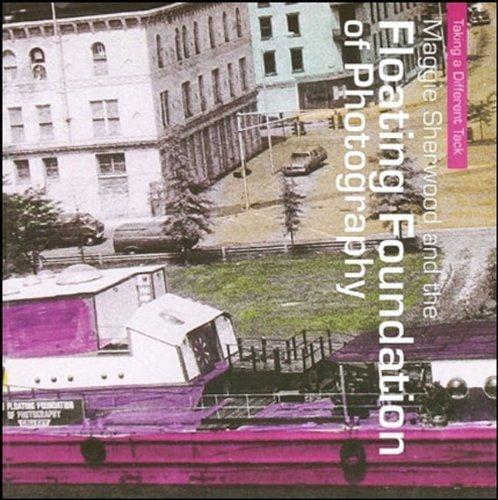 In the same catalogue, Schoen described the Foundation's mission and guiding concepts. While often available to the public at the boat basin, the houseboat gallery also traveled to other areas around Manhattan's shores and north of the city, hosting photo exhibits and public workshop programming related to photography.
Read More: Nonprofit Publisher Moving Into Old Gazala's Space
Schoen wrote that they "began the Floating Foundation of Photography in 1970 to both promote the discipline as an art and as a therapy. The prison programs were a natural evolution from our first experiences in HeadStart and open schools, drug-free communities and psychiatric hospitals. Our attitude has always been 'Why not try?' … Photography is a magical medium which transcends social, racial and even natural communication barriers; it has always served to bridge human psychic separations."
Advertisement
Read More: Old Yacht Clubs of the UWS
Many anecdotes are recalled by those close to the Foundation. Wilson related, for example, that some locals objected to the purple-painted houseboat thinking it would be a distraction to drivers on the West Side Highway. Sherwood had to appeal to the Mayor's office to have objections quashed. On a more sober note, Miller recalled that while participating in the 1976 Bi-Centennial procession of boats on the Hudson River, hammered by Hurricane Belle, the houseboat sank, "with photographs floating down the Hudson."
Resurrected on a barge, the Foundation's activities continued for another ten years or so. Toward the end, it was docked in the Rondout Creek near Kingston, NY. Sherwood died of cancer in 1986. Schoen and Miller, who have lived in High Falls, NY, since the 1980s, have worked in various ways to focus on the remarkable Floating Foundation Foundation of Photography and keep it in the public's memory.