Clyde is a foster kitten from a litter of four who was stolen from the Petco on 92nd and Broadway on October 8.

A representative from The Animal Project, a non-profit animal rescue and adoption group which frequently holds adoption events at this Petco location, tells us they've received several sightings of a similar black and white cat on 106th and Amsterdam Avenue, "but as more photos have come in we can confirm that cat isn't Clyde. Unfortunately we don't have more photos of him as he is a shy kitten that was just beginning to make progress in socialization."
Here's a copy of the flyer The Animal Project has been posting around the neighborhood.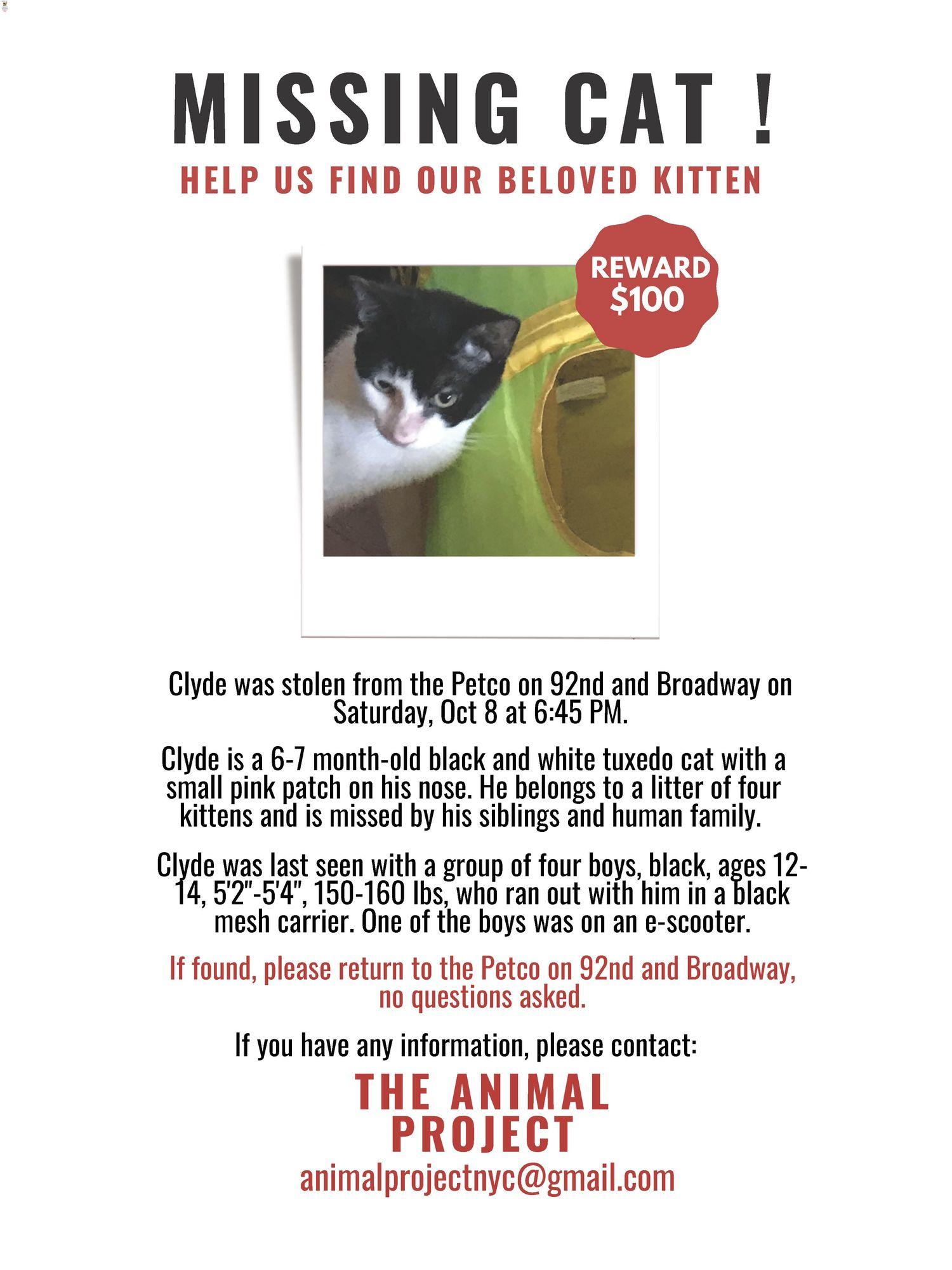 Anyone with information is asked to contacted animalprojectnyc@gmail.com.