A new CBD and kratom store, West Coast Convenience, has opened at 176 West 72nd Street between Columbus and Amsterdam avenues. Black, gold and white balloons are still hanging to honor the occasion. A wooden sandwich board outside the store details its offerings: everything from vapes and pipes to tinctures, kratom, CBD & all organic snacks.

I was surprised with the addition, considering that two very similar stores have opened in just the last year within a couple blocks of this one.
Advertisement



Lincoln Convenience opened in March 2021. Located at 2047 Broadway between 70th and 71st streets – right next to McDonald's – this 24-hour local offers everything from beer and CBD to whippets, glass pipes and bongs galore. Vapes, pre-rolled joints (that don't contain THC) and nifty snacks like Kinder Happy Hippo's and imported Doritos make this a one-stop-shop for the end-to-end smoking experience (you can cue up the Pink Floyd and Fast Times at Ridgemont High when you get home). The staff here is always nice and helpful but things can get busy quickly if you find someone asking a lot of questions and trying to haggle, which can happen late night.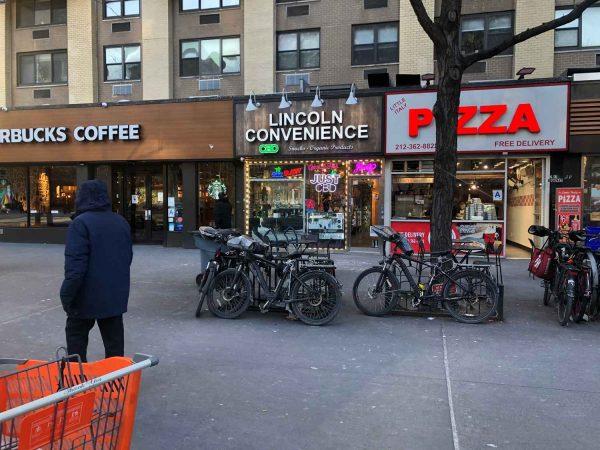 READ MORE: Cannabis Legalization and Licensing – the "Microbusiness" and What's to Come in 2022
Just a few doors down from Lincoln Convenience, in the same complex, is CBD Kratom, which opened in December 2021. I visited during its soft opening and noticed a different kind of atmosphere. For starters, there's no smoking paraphernalia here, and there's more of a 'white glove' consultant approach. They have glass cases filled with hundreds of cannabis products ranging from CBD, THC-O, CBG, and more than 50 strains of pure kratom. You can even schedule an appointment with one of their consultants if you're new and want to explore, or if you just want quality professional help in a relaxed atmosphere.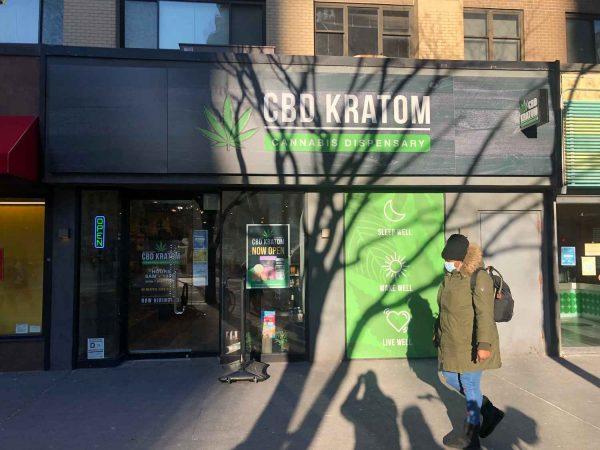 Upon review, I actually noticed a lot of product similarities between West Coast Convenience and Lincoln Convenience. Both offer quality snacks, craft beer, and the 'Cookies' logo is promoted in both shops.
---
For news across the park visit EastSideFeed.com
---
It turns out – according to the clerk I spoke with at West Coast Convenience – the stores are owned by the same person, Ray Adams. West Coast Convenience also sells electronics with various headphone selections and power adapters.
When asked why the need for two stores in such close proximity of one another, the clerk said "They like it here because it's so close to the Subway." It's true, there's a Gray's Papaya right there too.
West Coast Convenience is open from 6am-1am daily.