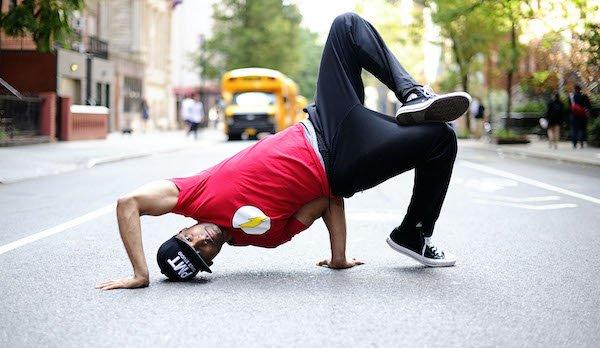 The Dance Rising Collective, a new collective of artists and administrators created in partnership with Kinesis Project dance theatre, The Field as fiscal sponsor and advised by Lucy Sexton of New Yorkers for Culture & Arts, presents Dance Rising: NYC, a hyper-local dance out across all five boroughs on October 1 and 3 from 5:00-5:30pm.

NYC professional dancers will take to the parks, windows, streets, and rooftops to dance, focusing public attention on an industry that remains largely on pause due to COVID. Everybody identifying as a professional dancer, choreographer or teacher is invited to take part.

Advertisement
Three of these sporadic dance routines will take place on the Upper West Side, according to an interactive map published on
www.dancerising.org
:
An experimental contemporary dance will take place on October 1 and 3 at 5pm in Riverside Park at 116th Street.
An improv dance will take place on October 3 at 5pm on West 106th between Columbus and Amsterdam Avenues.
A "modernish" dance will take place on October 1 at 5pm on Central Park West between 82nd and 83rd Streets.
Click the website link above to view the full map, learn more about the event, and sign up if you're a dancer.
Melissa Riker, director of Kinesis Project dance theatre and Jill Sigman of ThinkDance, have said "After months of social isolation, economic shutdown, and pause for our industry, professional dancers are rising up. We practice a myriad of dance styles, and are of many races, gender identities, mixed abilities, and body types. We are dancing to be seen, considered, and spark crucial conversations about the future of dance in NYC."
Dance Rising: NYC is an interconnected series of actions affirming the importance of professional dance in all of its forms, making dance visible in a re-opening landscape, and engaging with community stakeholders about partnership and possibility. Later this fall, large scale videos of the dances filmed on October 1 & 3 will be projected in public spaces throughout the city. More on this phase of the project is forthcoming.
Maura Nguyen Donohue, writer, performer, curator and CUNY Hunter Professor added "There is no shutting down dance. After months of social isolation, the effort to put New York City "on pause" cannot keep dancers from rising, and falling, and rolling and turning and holding in the gentlest stillness. We dance in the wake and the waves of multiple pandemics, and in doing so insist that our dancing communities must be supported. Behold, hold up and help us hold onto the rich diaspora that is New York City when it is dancing."
Lucy Sexton, who leads the cultural advocacy coalition New Yorkers for Culture & Arts notes, "The city's arts and culture are not only its economic engine, they are its heart and soul. New Yorkers are thirsting for dance, music, theater, and culture of all kinds, and we are thrilled that Dance Rising will be enlivening spaces in every corner of our city."