A gallery pop-up has launched at Coco-Mat, located at 2200 Broadway (78th Street) on October 11th. It will be on display during Coco-Mat's regular business hours (Monday-Saturday from 11am to 7pm and Sunday from 12-6pm) until December 11th. So you can walk in just to look at the art during this time.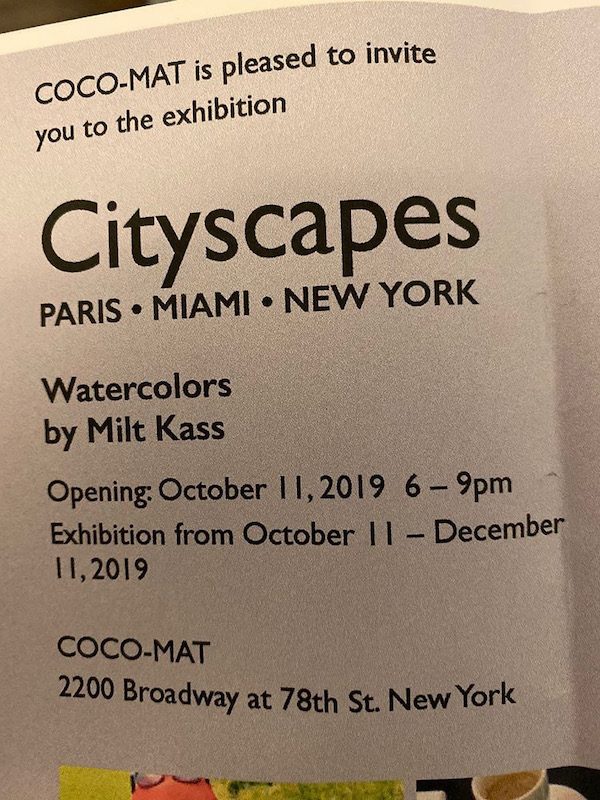 The artist on display is Milt Kass, and the walls of the store are filled with his watercolor paintings of Paris, Miami and New York.
Recommended:
Sign up for our newsletter for more cool events!
The following two tabs change content below.
Mike is a native Upper West Sider. He's lived in the Lincoln Center area, Morningside Heights, and pretty much everywhere in between. You can frequently find him eating through the many great
restaurants on the Upper West Side
or awkwardly taking photos with his iPhone.  
Contact Mike!
Latest posts by Mike Mishkin (see all)
Advertisement