For the last couple Halloweens, Upper West Sider Mike Matthews has held door decorating competitions at his apartment complex.

He began to organize these as a way to bring his neighbors together … and it definitely has. He's since organized similar projects for Thanksgiving, Christmas and other holidays.
Matthews tells us that "For the first 4 years I lived here I only knew a handful of people. Since then we've become extremely close and watch out for each other. It honestly was as simple as standing in the hallway installing one of these projects and I met most people in the process. That's all it took."

Advertisement
Not only did the residents become friends, but they got 
really
into the spirit of door-design.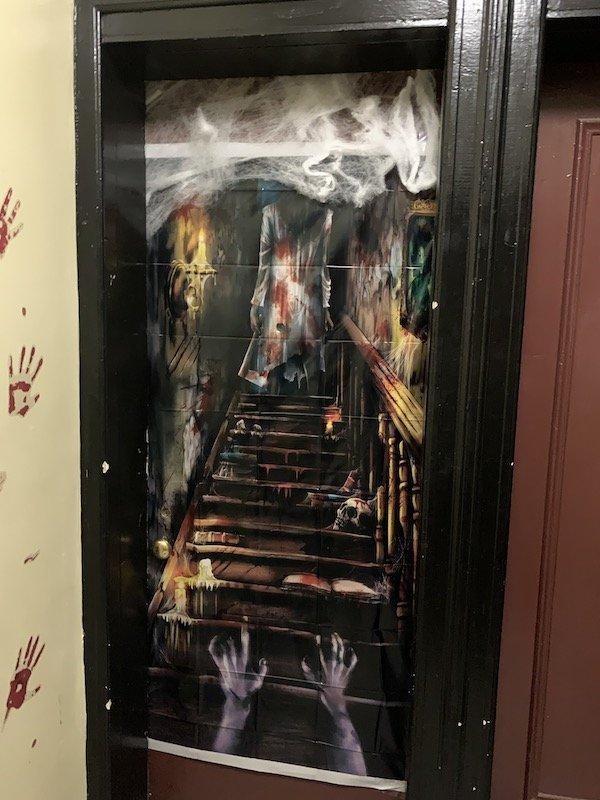 In addition to bringing building residents together, Mike's secondary source of motivation was to improve the appearance of the yellow hallway walls, which he and neighbors affectionately refer to as "pee walls."
This year, Mike decided to start spreading the competition to the entire neighborhood.
Anyone interested in partaking can post their decorated door on Instagram, Facebook or Twitter, using the hashtag #halloweendoorcompetitionuws anytime in October. You can also direct message your photos to Mike Matthews on Instagram, or email them to michaelTmatthews@gmail.com.
Trophies and prizes will be given out for the scariest, most creative and weirdest door!
Mike also invites Upper West Siders to share the flyer below in their buildings and online.