The Parlour has been a go-to for many locals (and the occasional celebrity) since it first opened at 250 West 86th Street in 1997. But now they're bringing something new to the table. After a post-renovation grand reopening on September 10th, they are equipped with a brand new menu and chef.

Don't worry – they're still serving their coveted Irish classics, but with new twists (and lots of brand new plates).
Some of the new foods at The Parlour include deep fried cauliflower, churrasco, fajitas, healthy salads (spinach, Caeser, kale)  and baby back ribs with Jack Daniels barbecue sauce!
Behind the bar they're also serving a brand new flavored fever tree tonic from Ireland (made specially to accompany Gin).
Here are some teasers:
Baby back ribs (half rack)
Churrasco – served with roasted garlic potatoes, arugula salad and chimichurri sauce.
Deep fried chicken – served with fries or waffles!
Spinach dip – served with goat cheese, tortilla chips and pita bread.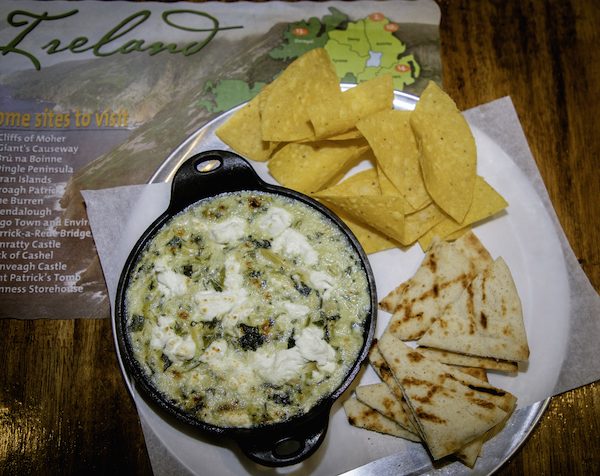 Fried cauliflower – can be served with bbq or buffalo sauce.
CLICK HERE FOR THE FULL NEW MENU!
The space has also been freshened up with cool new artwork.
For those of you who've never been to The Parlour, it's worth noting that they also have a huge lower level space which is perfect for renting out for private parties!
And a huge drink list filled with premium beers, whiskey's, scotch's and bourbon's (which you can enjoy at one of two spacious bars on the main floor).
The Parlour is the perfect place to celebrate with friends, make new ones, or to just relax after a hard day's work!
250 West 86th Street (between Broadway & West End)
(212) 580-8923