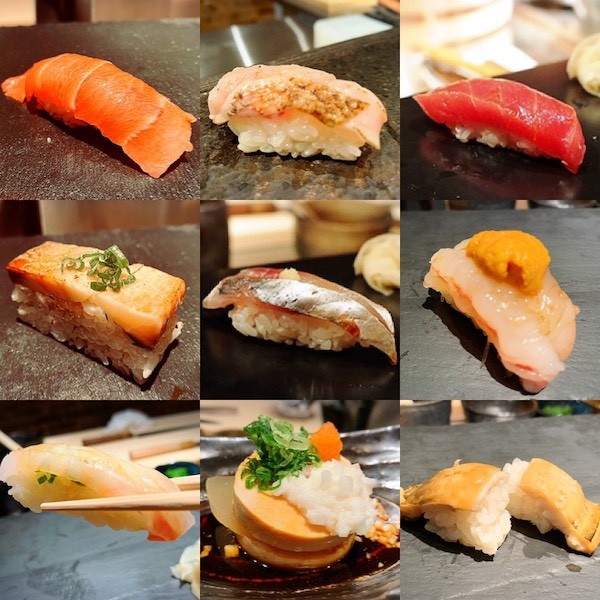 West Side sushi fans received the best holiday gift recently with the opening of Takeda Sushi on Amsterdam Avenue.
This exclusive sushi bar, with only eight seats at the counter, accepts reservations but is proving to quickly fill. It offers only authentic Edo-style that is rare in this neighborhood. Edo style sushi is characterized by serving sometimes marinated fish, a lighter than usual rice and a quick, brushed-on splash of soy sauce.
Chef Takeda Yukihiro is an excellent Itamae, a Japanese food craftsman, with an over 30-year career in the food business. After 25 years in the New York restaurant business, Takeda was determined to open this restaurant to use his skills in offering top-notch Japanese cuisine for real sushi lovers. His enthusiasm and keen commitment to provide the freshest ingredients combined with excellent service are very important to this Japanese craftsman which is a quality rarely found these days.
Takeda Sushi is proud of the quality and freshness of its food. With few exceptions, all seafood ingredients are air-lifted from Japan. There are only two courses presented on the menu. An $85.00 course which includes appetizers, 11 sushi pieces of fresh, top quality, fresh fish, one hand roll, and a bowl of soup. Also, a $105.00 course with 14 sushi pieces with the same accompaniments as above. Many items change daily depending on the ingredients available on any given day. A lineup of 11 courses on a certain day might include the following: Ocean trout, Bluefin tuna, Spot Prawn, sea urchin, striped sea bream, scallops, medium fatty tuna, Orang Clam, mackerel, sea bream, Salmon Roe with other items offered determined by the market.
Takeda does not use an assistant to operate his counter. Everything from choosing the fish to the preparation, cooking, and the final making of the sushi is performed solo in the open counter right in front of you. His artistic craftsmanship and spare movements seem to be a dancer's performance, and as such, is entertainment well worth watching.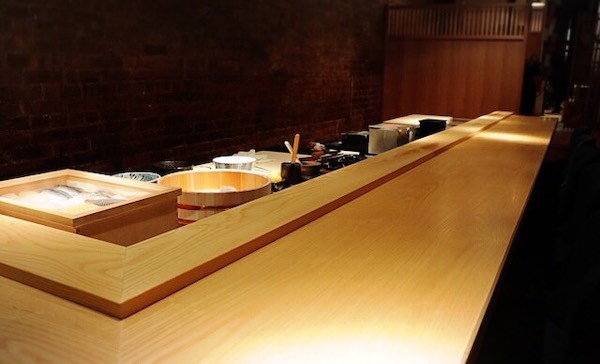 The simplicity of the restaurant and the warm colors of the wood used in the design of the space, along with the lightning enhances its food, service and staff. And, the reasonable prices, accompanied by good wines and beers, are a great advantage.
Business hours:
Monday to Saturday
5:30-10:30PM
Reservation required
TAKEDA
566 Amsterdam, between 87th and 88th Streets
646-370-6965
www.takedanyc.com
Follow on Instagram
Find on Facebook