Some exciting upcoming events by the Marlene Meyerson JCC Manhattan's Lambert Center for Arts + Ideas feature dance, music, and a photography exhibit—including a unique musical performance (we've included the official trailer below) with a rooftop screening as well as a virtual one!

These events are free to enjoy with the option to "pay what you wish," as your donations help the JCC keep programs accessible to the entire community.
The Marlene Meyerson JCC Manhattan is located at 334 Amsterdam Avenue, at 76th Street.
Enjoy!
Culture Passport: Mexico
Thursday, June 17 from 11am-12pm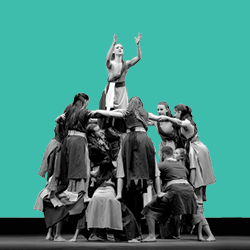 For nearly 50 years, Festival Aviv in Mexico City has brought together members of the Mexican Jewish community through dance. Participants of the dance festival and the CDI*,  join us to discuss the uniqueness of Mexican Jewish culture and the importance of dance as an integrator of all Mexican Jewish sectors.
In this new series, Culture Passport, The Lambert Center for Arts + Ideas takes you around the world to virtually explore exciting institutions, engage with artists, and experience unique cultures from an array of countries—all from the comfort of your own home.
Operation Moses
Tuesday, June 29 from 11am-12pm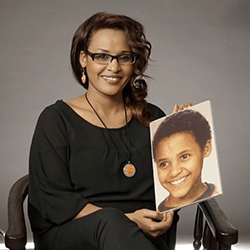 From 1984 to 1991, Doron Bacher, the house photographer at ANU Museum of the Jewish People in Tel Aviv, photographed and documented the aliyah of Ethiopian Jewry, known as Operation Moses. This resulted in over 10,000 images that enriched the museum's archives. In 2014, the museum, along with Bacher and film director Orly Malessa, created an original exhibition examining what had transpired in the community and the lives of those in the photographs after making Aliyah to Israel.
In this exclusive event, an ANU tour guide will take us virtually through the exhibition which includes videos and personal stories which lay out complex realities faced by Jews of Color in Israel today.
Heartbeat Opera's Breathing Free: A Visual Album
Tuesdsay, June 29 from 8-9:15pm
[ Both a ROOFTOP and virtual screening! ]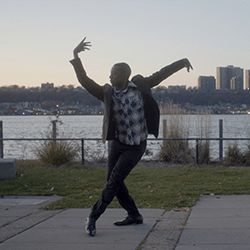 In 2018, Heartbeat Opera collaborated with 100 incarcerated singers from six prison choirs to create a contemporary American Fidelio told through the lens of Black Lives Matter. In 2020—the year of George Floyd's murder, a pandemic that ravaged our prison population, and the 250th anniversary of Beethoven's birth—they curated a song cycle, brought to life in vivid music videos, mingling excerpts from Fidelio with Negro spirituals and songs by Black composers and lyricists, which together manifest a dream of justice, equity…and breathing free.
Featuring musical excerpts from Beethoven's Fidelio, Negro spirituals, and songs by Harry T. Burleigh, Florence Price, Langston Hughes, Anthony Davis, and Thulani Davis, Breathing Free is a unique music-meets-dance visual experience you won't want to miss.
More info about the rooftop screening
More info about the virtual screening
Programming at the Lambert Center for Arts + Ideas is supported by the Laurie M. Tisch Illumination Fund and made possible with public funds from the New York City Department of Cultural Affairs in partnership with the City Council.