Humankind seems to make great efforts to make sure those who have gone before them are remembered, and Central Park is certainly indicative of this.

Throughout the park, there are over four thousand benches baring the names of those who have passed away – such as the one seen here.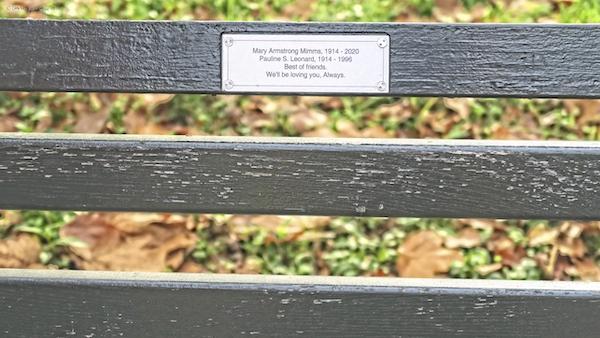 A number of other memorials in Central Park pay homage to well known people who have passed away – such as the Imagine Circle dedicated to the memory of John Lennon, who was assassinated in the archway of the Dakota, just outside the park, on December 8, 1980.

Holidays always seem to be a time when people make an extra effort to honor those who have passed. A Christmas wreath could be found within the mosaic when I walked by on December 26, the day after Christmas.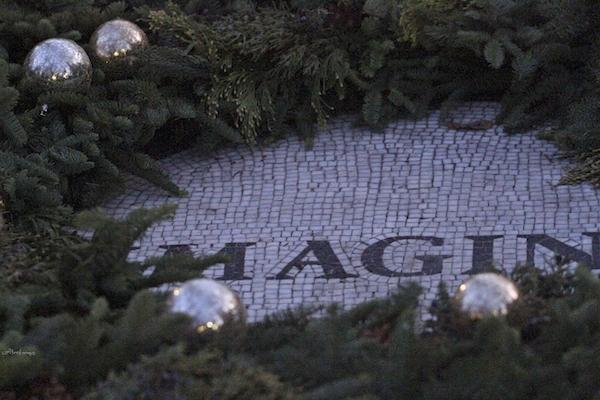 However, it's not just the passing of people we should remember during the holidays, but also the passing of animals, who should be honored for their own sake – and to lighten the pain of those who have lost their pets.
I came upon a memorial dedicated to such losses while walking in Central Park on yesterday's cold December afternoon, when I discovered an awesome Christmas tree filled with ornaments in an array of shapes and sizes.
Most of the ornaments are photos of departed pets, laminated and hung with ribbons, with occasional pet toys and mementos hanging by hooks.
All kinds of pets are included – such as a pet bird …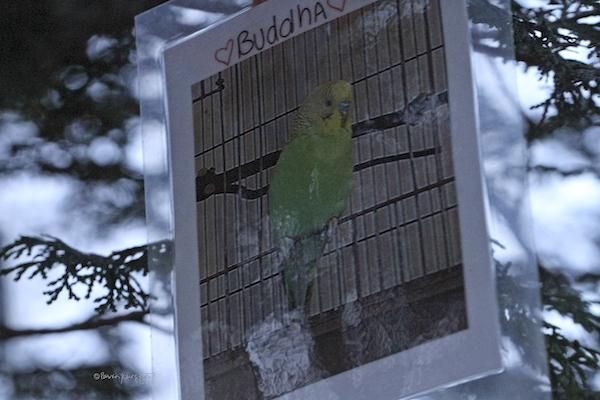 … a pet turtle …
… a beloved park squirrel …
… as well as dearly departed cats and dogs …
A woman visiting the tree told me it's decorated every year, and the display will be up until January 6, 2021.
She also told me its exact location is a secret to those who meet to share an ornament and a memory. Having said this, the secret holiday tree is in a very public park and people will come upon it, just as I did.