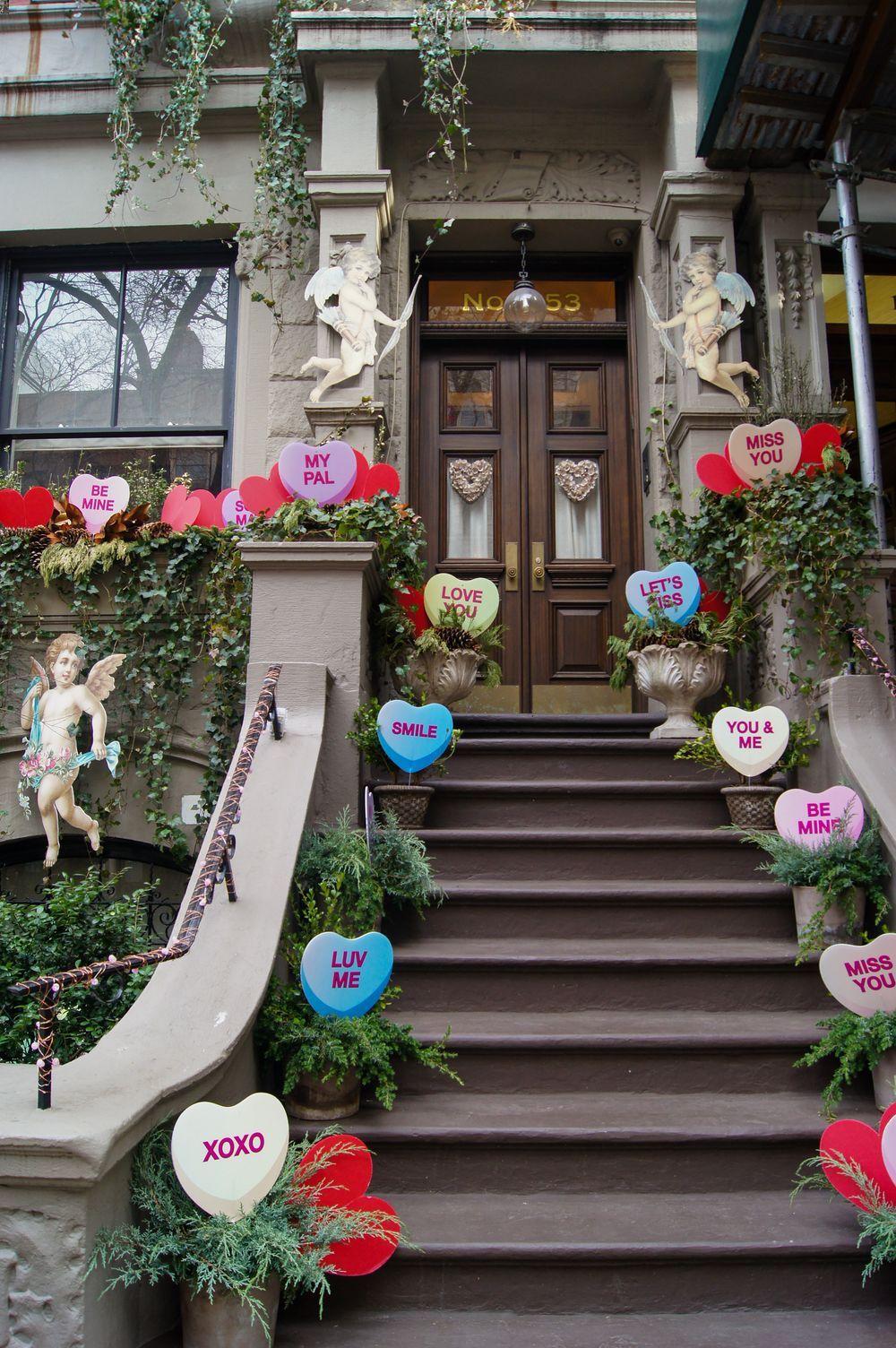 Love is in the air! At least, it is on the Upper West Side.

A townhouse located at 153 West 82nd Street is festively decorated for Valentine's Day. Cherubs smile down at passersby crossing between Columbus and Amsterdam avenues.
Advertisement
Appropriately, there is no shortage of hearts adorning the building. Cheerful, bright red hearts dot the scene. On the door, pink floral hearts greet residents and visitors alike. Even some of the pink twinkle lights, wrapped around the stair's handrail, are in the shape of hearts.
Iconic to the February holiday, cut-outs of Conversation Hearts embellish the townhouse, and extend even to the sidewalk tree bed. The giant candy heart replicas are inscribed with phrases like, "Miss You," "Let's Kiss," and "XOXO."
With designs by Simon Wallace Design , the townhouse is known among Upper West Siders for its holiday decor throughout the year, including St. Patrick's Day, Halloween, and Christmas.