A new coffee + pastry spot is coming. About Coffee, whose slogan is "it has always been about coffee", has Soho and Brooklyn locations, and they're aiming to open on the Upper West Side on March 18th. They've leased space at 445 Columbus Avenue, between 81st and 82nd Streets.

One of their popular drinks is their cortado, which is espresso with steamed milk (pictured below). They also have seasonal specials, which are currently coffees with cardamom, lemon, ginger and oatmeg.
They're quite into coffee art and artistic pours. Here's a peak at their macchiato.
There is a generous sweets section which includes lots of donuts, scones, muffins, banana and pumpkin loaves, and plenty of gluten-free options as well.

Advertisement
Their bakery also produces more savory options like ham and brie croissants, cheddar chive biscuits and zucchini bread.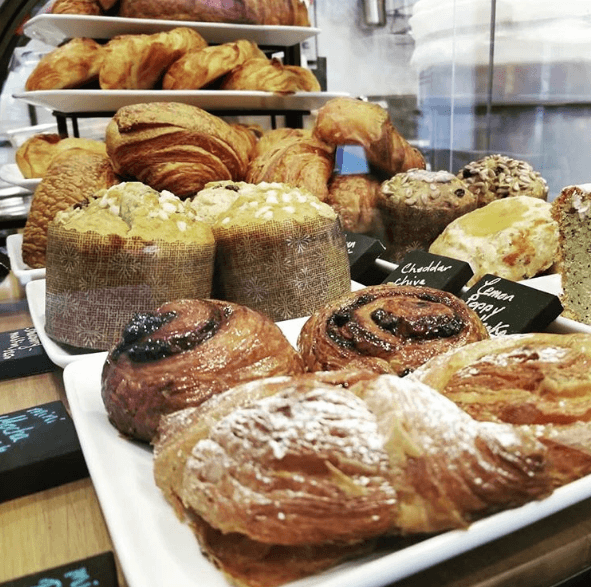 Here are the Yelp reviews for both their Soho and Brooklyn locations.
Join our newsletter for more food & drink news!
The following two tabs change content below.
Mike is a native Upper West Sider. He's lived in the Lincoln Center area, Morningside Heights, and pretty much everywhere in between. You can frequently find him eating through the many great
restaurants on the Upper West Side
or awkwardly taking photos with his iPhone.  
Contact Mike!
Latest posts by Mike Mishkin (see all)
Advertisement