Having most of the promenade on Columbus Avenue in front of the American Museum of Natural History off limits due to construction, those passing by can finally see there is some progress being made on The Richard Gilder Center for Science, Education and Innovation. The addition to the museum is projected to cost around $383 million and has big name designers and contracts working on the project, Studio Gang and Tishman Construction Company of New York, respectively.

Studio Gang has outlined a concrete structure with a modern design for the 230,000 square foot addition. "The educational center will house multiple new exhibition galleries designed by Ralph Appelbaum Associates, a tall central atrium framed by amorphous openings in that lead up to a series of large skylights, a glass-enclosed 'Collections Core' that would showcase four million specimens as well as classrooms and an insectarium, and a living butterfly exhibit called the "Butterfly Vivarium," reports New York YIMBY.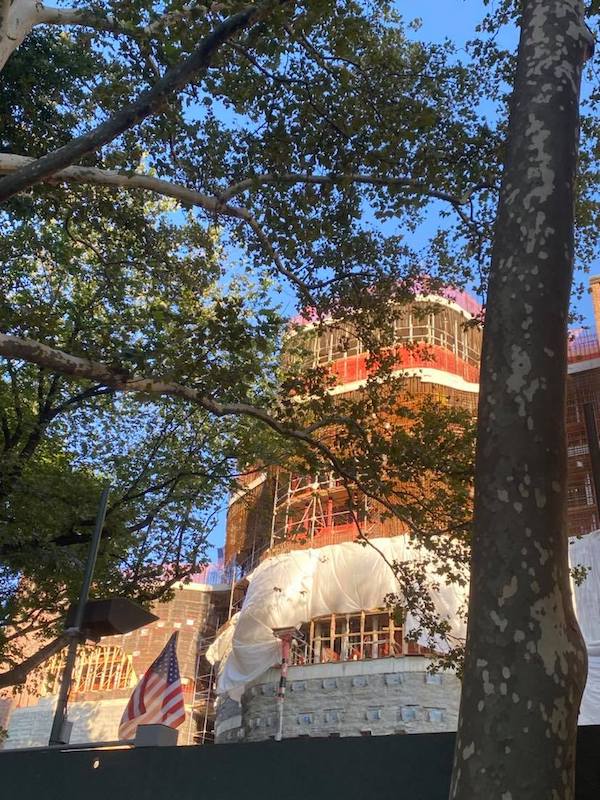 While the addition promises beautiful exhibition spaces, not everyone is excited about the development. At CB7 Board Meetings last year, community members spoke out about their concerns regarding the pollution that the construction would cause. Another group, Community United to Protect Theodore Roosevelt Park, had filed a suit to stop the project over concerns of losing park space and greenery.
Advertisement



"I live and walk near Columbus and 79th everyday," Upper West Sider Terri said this week. "Not only is the addition an eyesore, but I will miss the beautiful park space it has taken over. We also have had to deal with the pollution from the demolition. Who knows what was kicked up during that time. I wonder if they ever got around to testing air quality to make sure community members and school children are breathing safe air."
On Friday, September 17, the construction site was issued a partial stop work order due to a violation concerning concrete pump operations. A call to the NYC buildings department confirmed that this violation is being enforced. The representative at the buildings department said that other work can continue at the site, but that any work related to concrete must be fixed before continuing. She stated that this type of fix could take some time if it is related to safety issues.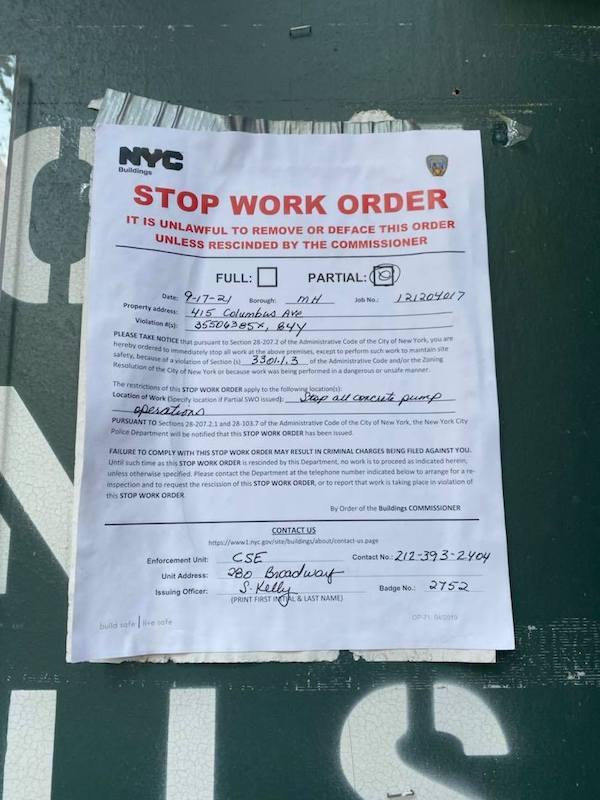 The project is due for completion in 2022.