Amy Schumer has recently been seen around the neighborhood filming for a new Hulu comedy series called "Life & Beth," which the UWS comedian and actress is starring in, writing, directing and executive producing. (Schumer plays Beth).

Here are two shots of Schumer with her cast and crew in Riverside Park near 83rd Street (sent to us by Steven Stark).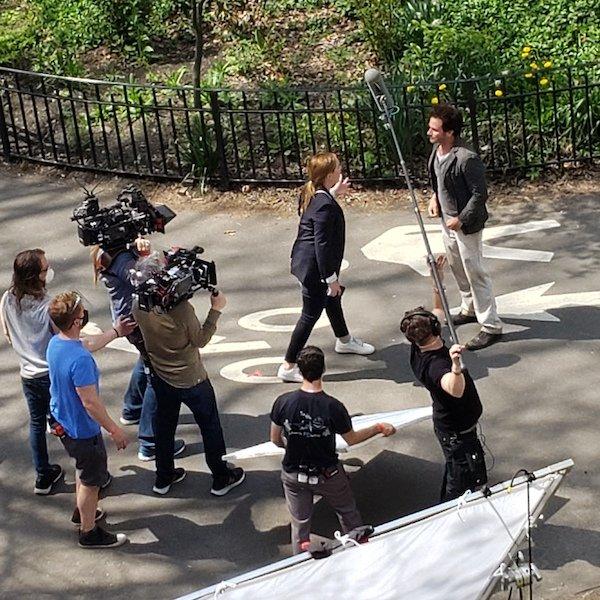 According to IMDB, Schumer's co-stars will be Michael Rapaport and Michael Cera, and the series premiere is expected to be released in 2021.

Rapaport will portray Beth's dad, and Cera, who Schumer seems pretty excited about, will be playing a farmer and chef named John.
View this post on Instagram
Hulu first announced the series in July 2019, according to TVinsider, at which point the title was going to be "Love, Beth."
Hulu says the series "follows an unsatisfied Manhattan woman feeling uninspired by her 'successful' New York life and lackluster relationship. When an unexpected death occurs in the family, Beth goes back home to her family farm and discovers her childhood journal entries. The entries help spark reinvention and remembrance of what makes her happy, empowering her to take charge of her life."
In June 2020, Schumer said "About three years ago, I found my journals from growing up, from age 13-21… And it made me remember the time when I had all this confidence and life was fun and full of possibility. So, I really wanted to make a show about a woman who blows her whole life up and returns to the things that really make her happy."

Highlights from across the park: