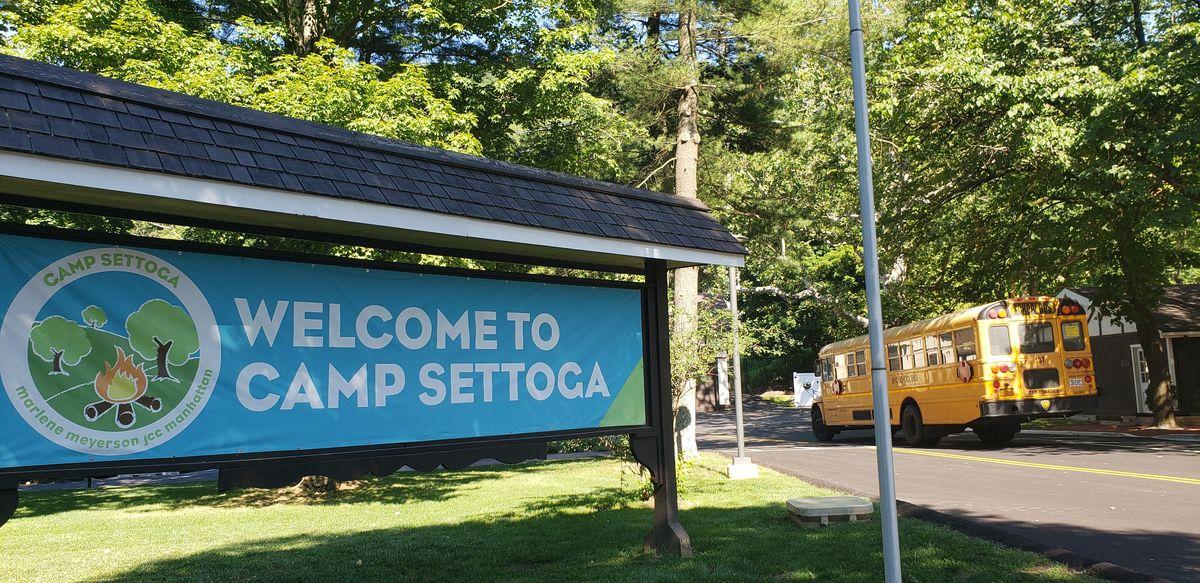 After a busy year of academics and afterschool activities, kids need a place to relax, explore, play, and make memories. And a short bus ride from Manhattan is Camp Settoga, a day camp designed for just that, and more. 
Because kids aren't the only ones who need a break, Camp Settoga is here to make the camp experience easy for parents.
Simplified mornings: With camp-provided towel service and a healthy, delicious lunch served from the on-site kitchen, Camp Settoga parents can send off their campers each day with a lighter backpack. No need to pack a lunch or unpack a wet towel! 
Meaningful days: Camp Settoga has amazing, fun amenities: swimming, waterslides, sports, arts and crafts, mini-golf, adventure courses, and much more. But our camp also has a heart, and an unwavering commitment to supporting the next generation, helping infuse curiosity, compassion, and confidence into your awesome little humans. 
Convenience and flexibility: There is no one-size-fits-all schedule for city families. Camp Settoga gets that. Pick the session (or sessions!) that fits your schedule, and air-conditioned bus transportation is provided from convenient stops all over Manhattan. 
Camp Settoga is available for children ages 4–12. Camp begins June 28 and limited spots are still available. Email Genna Singer at gsinger@mmjccm.org, or call the camp office at 646.505.4430 for more information or to register.