I recently got to sit down and speak with Alexander Barsov, the founder of New York Piano School, which he brought to NYC in January 2020. In our interview below, you'll learn more about what sets him and his team of instructors apart, and what they're offering to those who have an interest in learning piano!

Can you tell me about your background?
Musically, my background is in classical composition and piano. I have a conservatory degree in composition and also studied classical piano and pedagogy with Alexander Budyonny. As for my own teaching, I've worked with students of all ages and backgrounds, from 3-year olds to 70-year olds. Everyone from complete beginners, to students who have played for a few years and are looking for a new teacher, to retired adults who took lessons in their youth and now want to play Bach again.
What makes your approach special?
We believe strongly in the importance of imaginative and creative thinking in piano playing and music-making. The technical side of playing an instrument is just as important, but it is nothing if it isn't combined with imaginative musical thinking! When we play, we have to consider the character of the music we're playing, and to 'show' that character in our playing. We try to get children to think creatively about the music from a very young age. Even the simplest little piece for beginners can be played musically and expressively!
We also teach our students how to practice effectively. Oftentimes, people think practicing the piano (or any instrument) is mindless repetition, but that's both ineffective and boring. We help our students develop practicing skills that help them reach their goals, while engaging their interest.
Are you currently giving lessons in person, or virtually?  Or both?
This summer it's been only virtual. For fall, the plan is to offer (masked) in-person lessons for families who are comfortable with that, and fully virtual lessons for those who would prefer the digital method. Those who register for in-person lessons will be able to switch to virtual at any time, and vice versa.
How do these virtual sessions work, exactly?
Virtual music lessons are like everything else children have recently been doing virtually, with the added presence of a piano or keyboard. Students connect with the piano teacher on Facetime,  Skype or Zoom.  The student's device is typically placed to the student's side, so they can see the teacher and the teacher can see them.
On the teacher's end, the device is placed similarly, and moved when necessary, to show the hands, or something in the score. Occasionally, there is a multiple-camera system involved (on the teacher's end), where the teacher has one camera pointed directly at them for personal contact, one pointed at the keyboard, and another pointed at a blank sheet of paper in case something needs to be shown on paper. The teacher can switch between cameras to show something at the piano, to explain something face-to-face, etc.
Do you focus on a specific genre? Or is this multidisciplinary?
We love working with students on music of all genres, from Mozart to jazz standards. Sometimes, students want to play piano arrangements of popular songs, and we're happy to work on that too. Since the instruction is individual and personalized, lessons can be tailored to a student's interests.
Is there a certain age group your students tend to be?  Or do you work with all ages?
We work with all ages, from very young children to retired adults and everyone in between!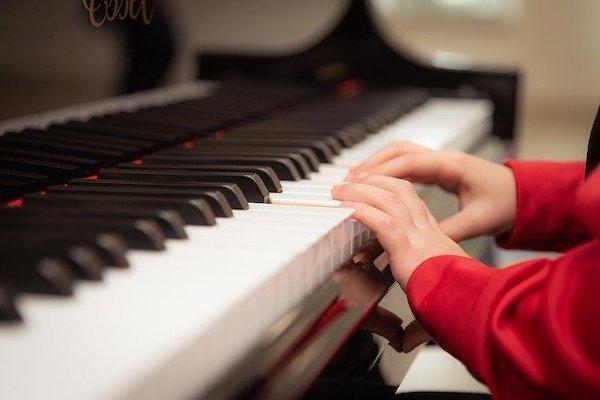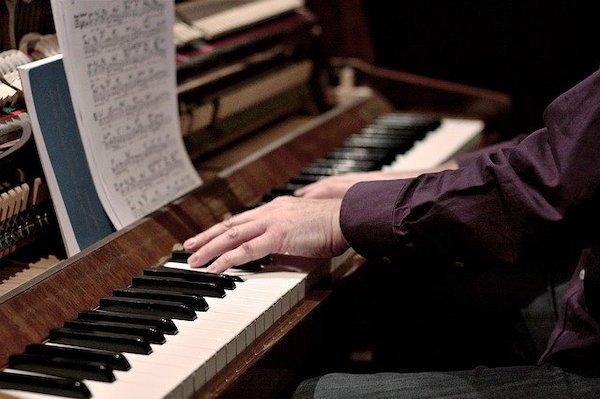 In any experience necessary?
Not at all. Beginners are very, very welcome, as are students who've played before.
Can clients do a trial-run before making a commitment? How does your pricing work?
Right now, we're giving free first-lessons. Typically pricing is by semester, but we are also offering smaller packages, since people aren't yet used to the idea of virtual piano lessons.
To learn more about Alexander Barsov and New York Piano School, please visit nypianoschool.com.