An animal hospital has leased space at 641 Amsterdam Avenue, at the corner of 91st Street, which was previously occupied by Chocolate Works, Commercial Observer has reported. Chocolate Works closed in late 2018.

The brokers who leased the space to the veterinary hospital told Commercial Observer that it is expected to open within 6 to 8 months, and that they've signed a 10 year lease for the 2,000 square foot space. The annual asking rent was $140 per foot, which comes out to $280,000 per year, though the amount they ended up agreeing to hasn't been disclosed.
The name of the animal hospital wasn't made clear, but the owners are Karen Heidgerd and Nicole Brilliant. Heidgerd was formerly the administrator at Animal General, located at 558 Columbus Avenue (between 87th and 88th Streets).
[adrotate banner="150″]
In other news of upcoming openings, our contributor Bobby Panza took this photo of a convenience store which will be replacing Pokebab at 2047 Broadway, between 70th and 71st Streets.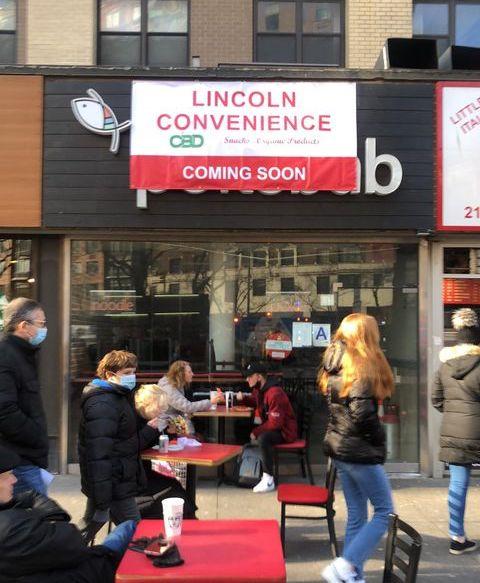 Pokebab, a Japanese poke bowl spot, opened at this location during the spring of 2018 and closed earlier this year.