The former Apthorp apartment owned by Jennifer Hudson is on the market for $7.9 million (first h/t nypost.com).

Hudson lived in the apartment from 2015 to 2016. The star is best known for appearing on American Idol in 2004, starring in Dreamgirls in 2006, and winning a Grammy for her self-titled album released in 2008.
The four bedroom, 3,000 square foot unit is located on the 11th floor of the iconic building, and comes with three bathrooms and a powder room.

Advertisement
Additional features include:
a marble entryway
formal dining room
multiple fireplaces
intricate ceiling moldings
herringbone floors
wood paneling throughout
beautiful chandeliers
The apartment was previously on the rental market for $21,000 during 2016, 6sqft.com reported at the time.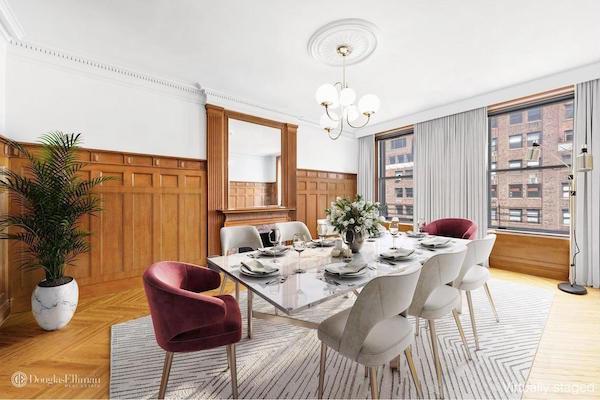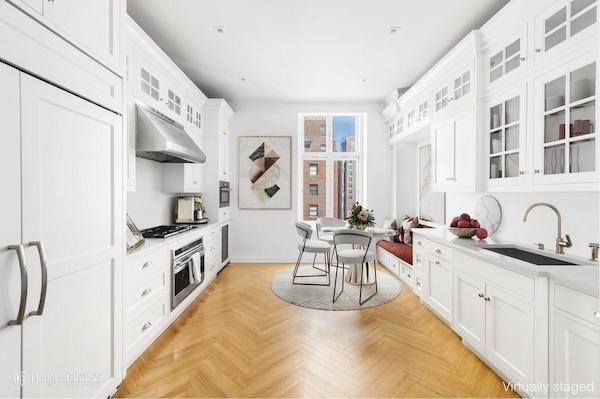 Located at 390 West End Avenue (79th Street), The Apthorp was built around its iconic central courtyard in the early 1900s, and was the largest apartment building in the city at the time. Built in an Italian Renaissance Revival style, it is most recognized by the large iron gates with gazelle heads guarding the front entrance of the building.
Just a few of the New York City celebrities who have called The Apthorp home include Rosie O'Donnell, Al Pacino and Conan O'Brien. The Apthorp was added to the National Register of Historic Places in 1978.
The listing brokers representing Hudson's former home are Anthony Barillo, Fredrik Eklund and John Gomes, of Douglas Elliman.
Here's the full listing.
More Recent Real Estate Stories
Join our newsletter for more UWS real estate!
Featured social media image courtesy of David Torcivia