February means some super unique, exciting and free-to-attend events at Arthouse Hotel New York City, located at 2178 Broadway (at 77th Street).  We're pretty sure you haven't been to events like these! So read on if you're in the mood for something different.

Heart of Gold: When Art and Tech Meet Love
Sunday, February 9th from 11am-5pm
Monday, February 10th from 6-9pm
A pop-up painting series called "Heart of Gold" – by local artist Louisa L. – will give locals a chance to witness the beautiful fusion of art and technology.
If you buy one of Louisa's paintings, you can actually upload a video message and it will be embedded within the canvas!  This would make for a really cool and unique Valentine's Day present. Or just a nice gift for yourself.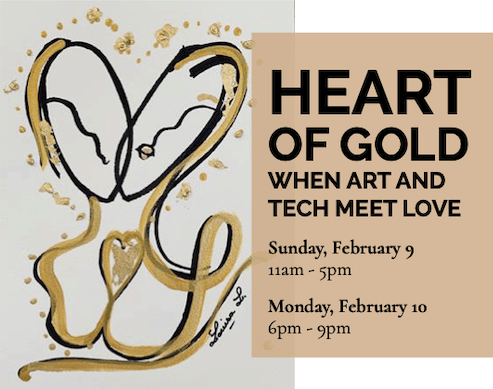 Live Music + A Live Painting
Thursday, February 20th from 6-8pm
Teressa Valla is the official artist in residence of Arthouse Hotel New York City. At this event, you can watch her doing a live standing oil painting in the beautiful Piano Lounge – with live jazz by Josh Richman Trio in the background!
Entitled "West Side in Motion", Teressa's oil strokes will be movement-based and inspired by the sweet tunes. There will also be $7 drink specials offered for select red and white wines by the glass.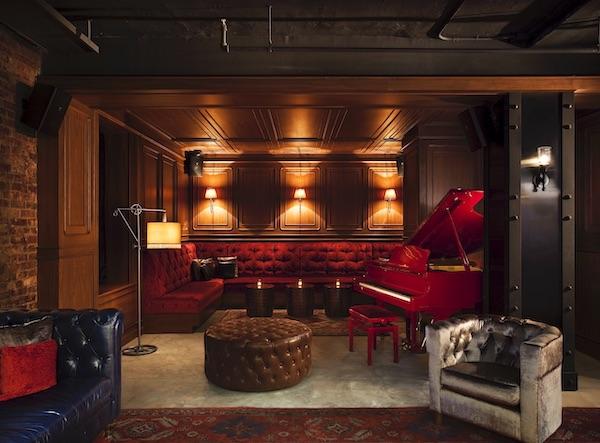 Events like these are what make Arthouse Hotel New York City a truly special venue. Make sure to follow them on Instagram and Facebook for updates on future happenings.