The Arthouse Flower Market returned on May 8th with a lively gathering at the newly branded hotel (previously known as NYLO, now officially The Arthouse Hotel New York City).

The launch was accompanied by floral cocktails including a Hibiscus Spritzer, Rose Petal Mule and Lychee Bomb.
There was also live music, treats from Serendipity and a bustling crowd.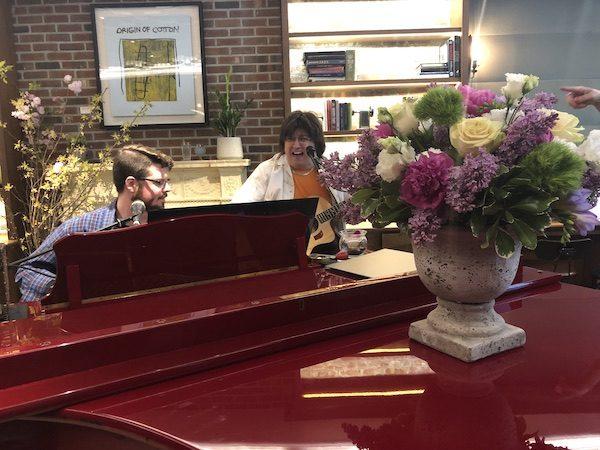 The flowers were provided by Edelweiss Floral Atelier, located in Downtown Brooklyn.
The market will be open every second Friday through August, with plenty of unique bouquets for sale.
The Arthouse Hotel Flower Market return coincides with the upcoming launch of the Arthouse Wine Bar, scheduled to open in June – along with many other upcoming events.
The Upper West Side hotel located at 2178 Broadway, at 77th Street, has officially changed its name from NYLO to The Arthouse Hotel New York City as part of an ongoing rebranding effort. They've been hosting cool events since 2016 – the most viral was probably their Secret Beach Pop-up – but they're looking to double down and host more. Their new name should also help them attract more locals to these events.
The hotel's 2019 event calendar kicked off with NewYorkHer, a pop-up art exhibit in March.
In addition to the wine bar, a series called "Live @ Arthouse" will also launch in June, offering regularly scheduled live comedy shows and music.
Learn more about the Arthouse Hotel New York City on their website.
Join our newsletter for more cool events!