Arthouse Hotel New York City, located at 2178 Broadway (at 77th Street), is thrilled to announce its official reopening on September 10th! Guests will be able to book rooms and Arthouse's in-house bar + bakery will be reopening to the public!

Arthouse Wine Bar and the bakery are both located in the lobby of Arthouse Hotel. Beginning September 10, Upper West Siders will want to head on over for some baked goods and exceptional drinks!
Since opening, the bakery has been a wildly popular kosher spot offering sweets like danishes, croissants, buns, turnovers and cookies by – and plenty of savory items including focaccia, tomato and mushroom pizzettes, cheese twists and more!
And Arthouse Wine Bar's sidewalk cafe will be the perfect place to enjoy the last days of summer with one of their delicious cocktails!
In addition, both RedFarm and Serafina, located in the hotel's ground floor retail section, are currently open for outdoor dining!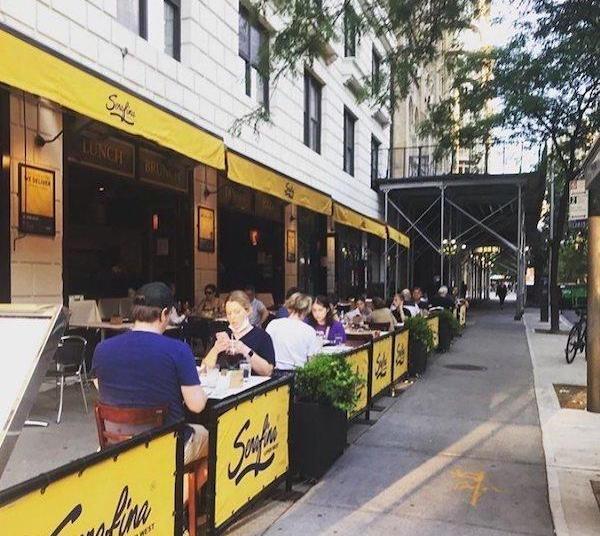 When it is safe to do so, the staff at Arthouse Hotel also looks forward to hosting some of their cultural events again. In the past these have included live art and music, stand-up comedy, theme nights, a flower market and more.
Comprehensive health and safety protocols have and will continue to be in place. These include social distancing, touchless hand sanitizing stations, personal protective equipment and plexiglass barriers, use of EPA-rated hospital-grade disinfectants, and individual safety kits.
The team at Arthouse can't wait to see you!
"You, our dear neighbors, guests, and friends, are what makes Arthouse 'home.'


Things certainly haven't been the same without you. We have missed seeing you every morning for your daily coffee and croissant, and evenings have been quiet without you here sipping your favorite Pinot.
We thank you wholeheartedly for checking in with us over these past few months. We loved hearing from you, and the memories you shared filled the lobby with your presence despite the circumstances.
As we begin to reconnect with loved ones, we encourage you to book rooms for your family and friends. As always, Arthouse proudly serves as an extension of your home for upcoming visits and the holiday season. It would mean so much to us to see you all back here, supporting the small businesses that make the Upper West Side so special.
Thank you again for your continued support, we love you and so look forward to seeing you again soon!"
– Your Arthouse family

arthousehotelnyc.com | (212) 362-1100 | 2178 Broadway at 77th St | Facebook | Instagram