The Arthouse Wine Bar had their official opening on Wednesday, July 24th, in the lobby of the Arthouse Hotel New York City, located at 2178 Broadway (on 77th Street). They had previously launched with a soft opening.

The newly opened Upper West Side bar will offer an extensive list of wines from New York state as well as international selections, cocktails, tapas and small bites (including charcuterie boards).
Some of the highlighted cocktails:
The Mona Lisa (Brooklyn gin, garden party cucumber liqueur, simple syrup, lime)
The Sweet Da Vinci (plantation rum, canton ginger liqueur, pineapple, lime, cranberry
The Smoking Herbs (mezcal, basil liquor, agave, lime, and a torched rosemary sprig)
They're also doing a happy hour from Monday to Friday, between 3-7pm.
Arthouse Wine Bar will feature live music four days a week (Tuesday-Friday).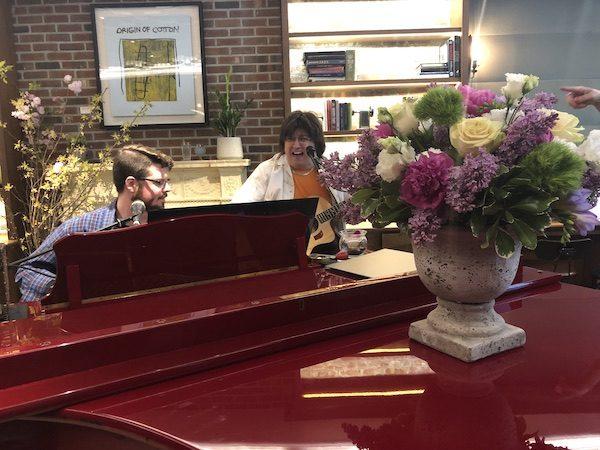 The Upper West Side hotel officially changed its name from NYLO to The Arthouse Hotel New York City as part of an ongoing rebranding effort. They've been hosting cool events since 2016 – the most viral was probably their Secret Beach Pop-up – but they're doubling down and host more. Their new name should also help them attract more locals to these events.
They recently launched their "rosé on the roof" parties with rosé and wine-infused snow-cones. These outdoor drinking sessions take place on the hotel's terrace, located on the 16th floor, every Thursday from 5-9pm. They will take place every Thursday through the end of summer.
Arthouse Wine Bar is open Sunday-Thursday from 3pm to midnight, and Fridays and Saturdays from 3pm to 1am.
Learn more about Arthouse Wine Bar here.
Join the UWS newsletter for more food + drink news: