I went to Asset NYC this weekend to try out their weekend brunch menu, which they started serving a few weeks ago. Asset recently opened at 329 Columbus Ave, between 75th and 76th Streets.
While I'm not much of a daytime drinker, they have a nice variety of cocktails on their brunch menu. It isn't currently on their website, so here's a look:
Drinks-wise, you'll also find a handful of red and white wines, a French rose and champagne, and prosecco.
The beer list includes nine drafts – with several IPAs including Sloop Super Soft, Cigar City Jai Alai (phenomenal), and Captain Lawrence Orbital Tilt.  They had five cans to choose from, including Sloop Juice Bomb and Two Roads Two Juicy.
Again, I'm not a daytime drinker, but I appreciate the unique selections here.  Especially Jai Alai!  I will definitely be back during later hours for a night cap.

Advertisement
I ordered Asset's chicken and waffles along with a side of bacon, and my girlfriend got their grilled chicken sandwich with a side of fries.
First, the fries were amazing. Thick and flavorful. I used very little ketchup, which is rare for me.
The chicken and waffles came with maple-walnut butter on top and a side of hot honey. The chicken was extremely tender, and I had no complaints about the waffle it sat on. Excellent all-around. I ate this way too fast.
My girlfriend thought the hot honey was a bit too spicy, but I honestly didn't think it was spicy in the least. That would be the last adjective I'd use to describe it. Anyway, it was on the side, so using it is optional.
The applewood smoked bacon was pretty crispy and full of flavor. I know everyone is picky about their bacon, so I'm sure you can ask them to cook it to your specific needs if you like it less crispy.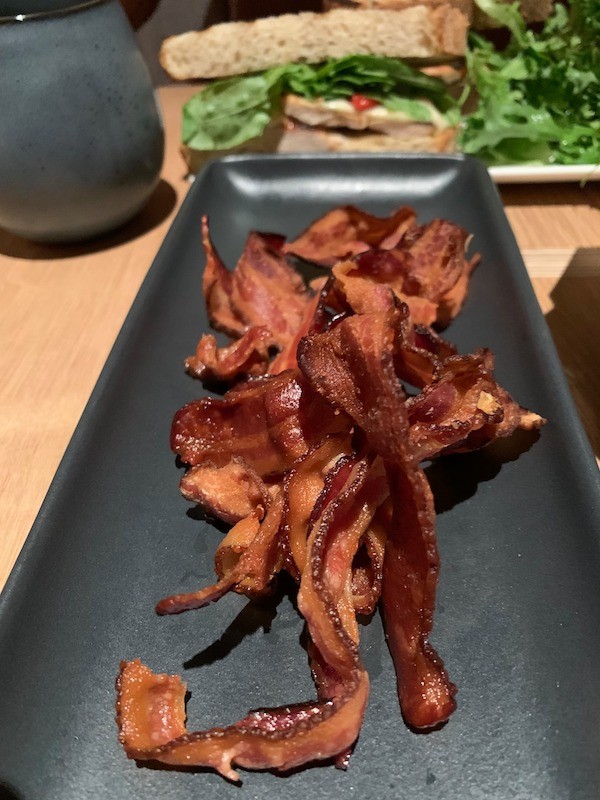 The grilled chicken sandwich was served on sourdough bread with mozzarella, roasted peppers and arugula. Very tender chicken, just like the chicken on my waffle. The sourdough bread was nicely (and lightly) toasted.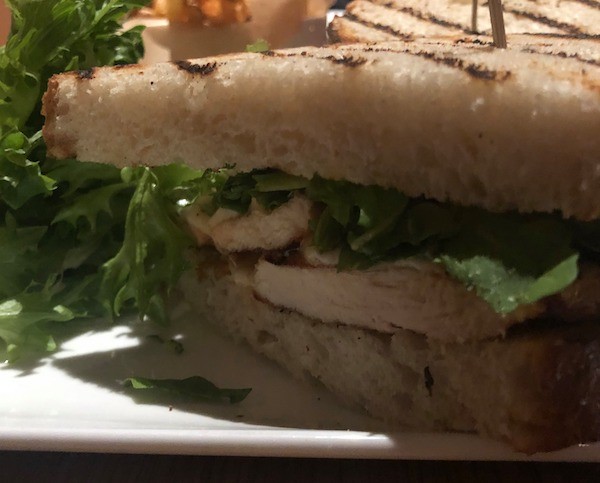 The star of the show was unplanned, and not even on the menu: a mini-apple pie which the manager suggested at the end. As full as I was, I agreed, and as soon as it arrived, my stomach opened up for another round. This was absolutely phenomenal, and I gobbled it up with a big stupid grin on my face.
If you've not yet been to Asset, it's not only the food that makes the trip to this Upper West Side restaurant worthwhile. The atmosphere is absolutely stunning, with private rooms, sleek finishes and awesome decor. We put Asset on our list of UWS restaurants with the most beautiful interiors.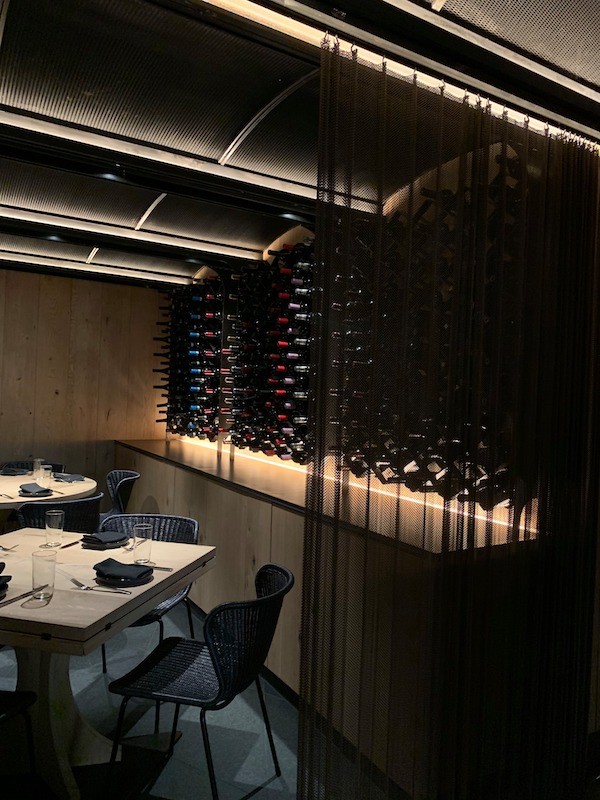 In addition to the food and atmosphere, the service is extremely fast and friendly; our waters got refilled as soon as they needed to, and the food got prepared really quickly.
Learn more about Asset and view their menus on their website, here!
Get the UWS newsletter for more food news: