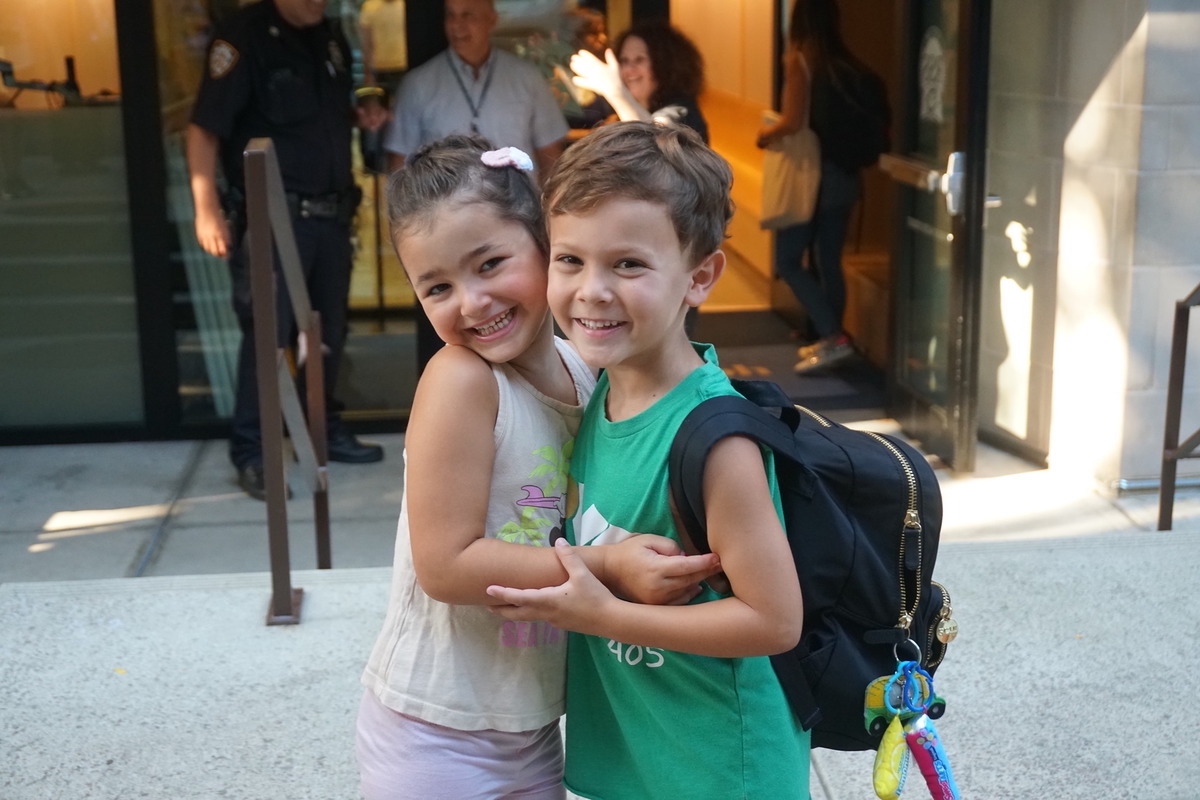 Summer has come to a close, and children are officially back in the classroom — but it's already time to start thinking about the 2024-2025 school year (seriously)! If your youngster is set to embark on their inaugural learning experience, Rodeph Sholom School has solidified itself as an excellent option.
As the only Nursery through 8th Grade Reform Jewish Day School in all of New York City, Rodeph Sholom School has set the tone for engaging, meaningful education over the past 54 years. And now, they are offering two open houses in October — one for the Twos & Threes program on October 11 at 9 a.m., and another for the Pre-K and Kindergarten programs on October 25 at 6 p.m. — to provide prospective families with all the information necessary to make this crucial decision. If you attend, you'll be lucky enough to hear from the Head of School, Division Heads, current parents and take a tour. The Pre-K and Kindergarten open house will even feature an exciting mini-class to truly get a feel for the environment!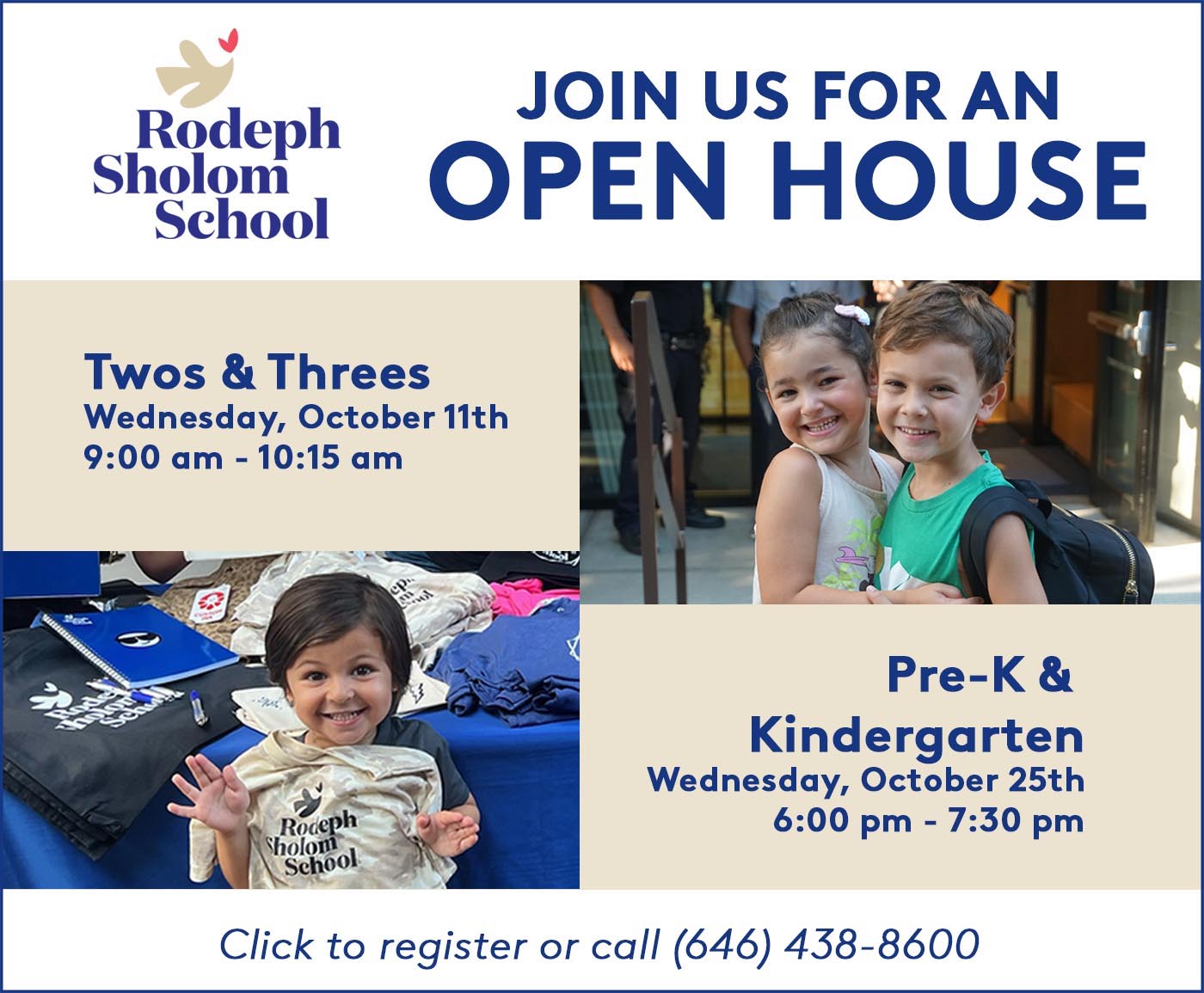 The location for each open house is Rodeph Sholom School's Early Childhood Division, conveniently located mere steps from Central Park at 10 West 84th Street. Their Elementary and Middle School campus, at 168 West 79th Street, just wrapped major renovations — including a warm, welcoming lobby, a new visitor lounge, and a contemporary community room with with custom latticework, an eternal light, and enhanced seating and audio/visual capacity.
At its core, Rodeph Sholom School is designed to inspire today's curious learners to become tomorrow's purpose-driven leaders. A challenging academic curriculum infused with Jewish values is the cornerstone of their ethos, and elevating each student's love of learning while maintaining a sense of responsibility to themselves and society is of equal importance. "From the time they enter our program until the time they finish Kindergarten, we witness their tremendous growth and are privileged to see their unique personalities unfold. In the Twos and Threes, students learn how to move through a school day, how to develop positive and satisfying relationships with others and how to function within a group," Suzie Newman, Head of the Early Childhood Division, stated. "They are also exposed to a wide range of learning materials and have myriad opportunities to explore and discover the world around them. In Pre-Kindergarten this learning continues but with a focus on building a strong foundation for developing literacy, math and critical thinking skills with the guidance of experienced educators. By Kindergarten, students are actively utilizing their newfound skills in reading, writing and mathematical thinking, and are beginning to make sense of the larger world through their daily interactions."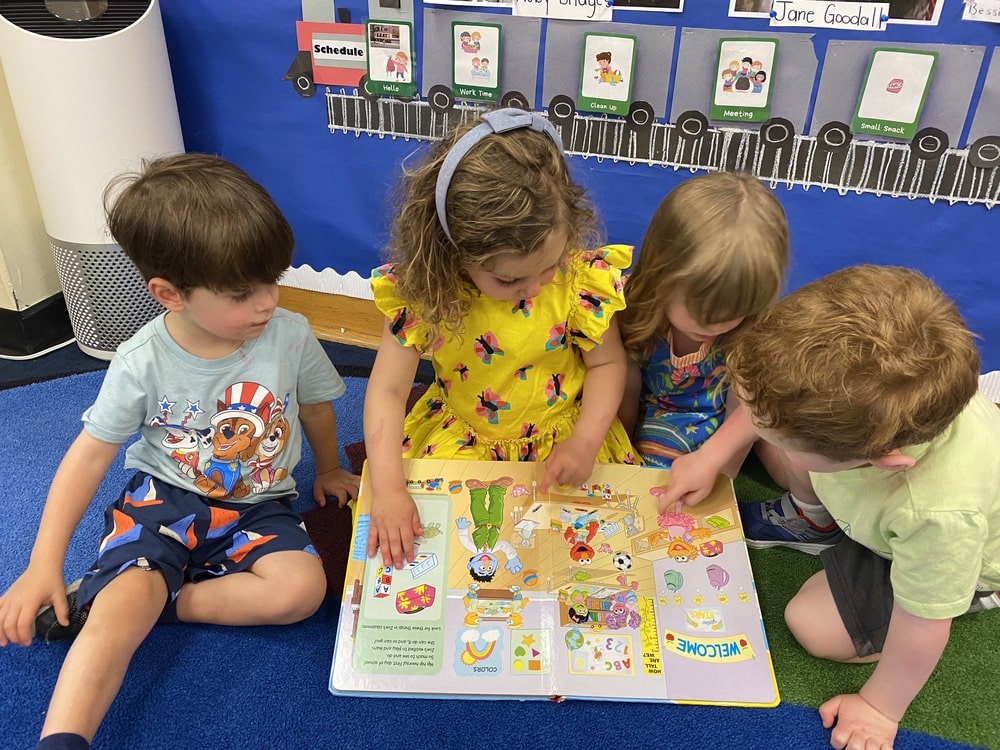 The Rodeph Sholom School is extremely intertwined with Congregation Rodeph Sholom, with esteemed clergy members deeply involved throughout the school community to help guide students through standard educational moments as well as Jewish coming-of-age rituals, namely the B'nai Mitzvah.
For more information on attending the Rodeph Sholom School, please find more information here. And don't forget to sign up for October's open houses here — they're filling up fast!