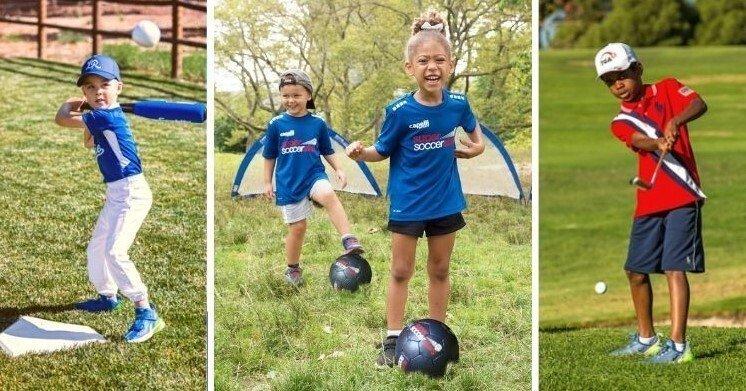 Soccer Stars is the #1 youth educational soccer program in NYC! Founded over 20 years ago on the UWS, instructors use the soccer ball as a vehicle to help children ages 1-12+ not only develop soccer skills, but also improve self-confidence, physical literacy, and socialization skills. Backed by their crib-to-college, age specific curriculum and player pathway, highly trained, certified coaches lead small classes with low kid-to-coach ratios to promote teamwork while providing individual attention.
Little Rookies is NYC's newest youth baseball program for kids ages 2-7! This is the first step in a child's journey through the sport of baseball and it's the company's goal to teach fundamental baseball skills in a fun, non-competitive environment. Little Rookies teaches the proper baseball techniques for throwing, catching, hitting, fielding and base running, ending each class with a simulated 3-inning game!
TGA Junior Golf has made its way to NYC! For 20 years, TGA has been the premier youth golf program across the country. Kids ages 5-10+ are taught the game of golf through easy-to-understand concepts & interactive games that are fun and engaging. Players will develop fundamentals, explore academic concepts through game play, and practice life skills such as sportsmanship and respect. Whether this is the first exposure to golf or you're looking to take your child's game to the next level, there's a program here to fit your needs.
Save $25 on fall programs with promo code UWS25. Register online, by emailing info@soccerstars.com, or by calling 212-877-7171. Don't miss out – sale ends 9/10/22!