New York City pizza is arguably the greatest in the country, and I can almost guarantee that any native New Yorker will agree with me. There's truly something in the water that makes our pizza the best there is. But for gluten-free eaters, the fun of getting a $1 slice on-the-run isn't always an option. Have no fear, GF-eaters. Here is a list of some UWS restaurants serving gluten-free pizza. Explore!

Pappardella
316 Columbus Ave (75th Street)
For a taste of Italy right here on the Upper West Side, you need to try out Pappardella. We've mentioned them and their delicious calamari before, but this time the spotlight is on their artisanal pizzas, with a gluten-free option that is sure to impress. Made with a semolina-based crust, these gluten-free personal pies are a substantial 11". The crust isn't gritty in the slightest, and in fact it makes for a light yet filling meal.
Here's a gluten-free margherita pie from Pappardella!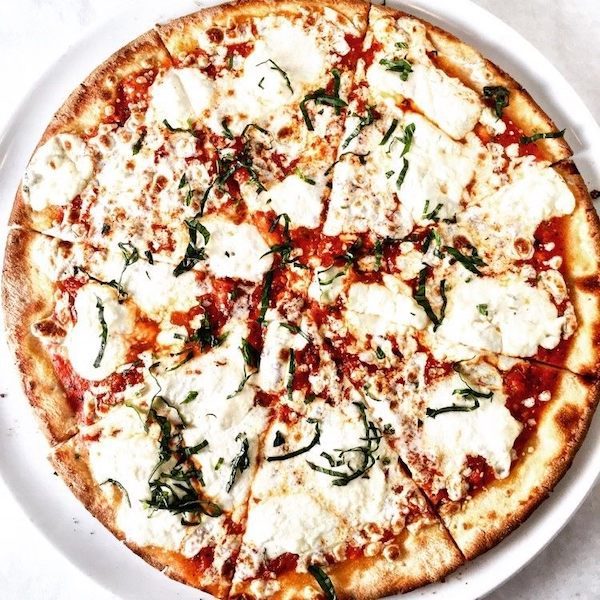 Advertisement
Uno Pizzeria & Grill
432 Columbus Ave (81st Street)
Just a few blocks down from Pappardella on Columbus and W 81st is the popular Chicago pizza-styled chain that offers a more casual vibe with another gluten-free pizza option. You can't get the Chicago deep-dish style in a gluten-free crust, but that doesn't stop Uno from making their GF pizza as fluffy and wheat-like as possible. The topping options are somewhat limited, but you can find both vegan and traditional toppings here that you're sure to enjoy.
restaurants.unos.com/locations/New-York/NY/9202
Blossom on Columbus
507 Columbus Ave (between 84th and 85th Streets)
Whether or not you're vegan, Blossom on Columbus's all vegan cuisine will be sure to satisfy any taste bud. Their pizzas come with a regular wheat crust or with a gluten-free substitute option. You can choose from a classic margherita pie, or try out the verde, wild mushroom, rosemary sausage or benedict personal pizza. Their ingredients are beyond fresh and always delicious!
And as an aside … you will want to try their cheesecake!!
[adrotate banner="58″]
Café Viva Gourmet Pizza
2578 Broadway (between 97th and 98th Streets)
This pizza shop is bit of a walk from the rest of the suggestions on this list, but boy oh boy is it sure worth it! Offering a traditional gluten-free crust,  rice crust, or cauliflower crust option (all depending on supply that day),  Cafe Viva's GF pizzas are sold by-the-slice or by pie. You can choose from the classic Napoletana or Specialé slice, both featured here, or a variety of other gluten-free-friendly slices. The dough is flavorful and not dry, two things that GF-crusts usually can be. I can't recommend this place enough. The toppings are tasty and hearty, and the slices are plentiful. Cafe Viva also made it in our list of overall best pizza places on the Upper West Side. Enjoy!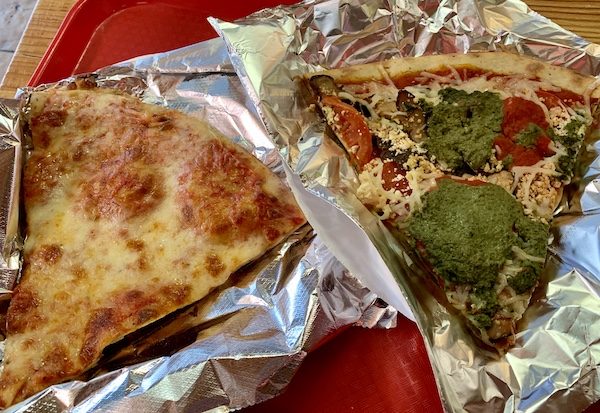 Oath Pizza
2169 Broadway (between 76th and 77th Streets)
For quick yet fresh pizza and salads, Oath is a perfect option for gluten-free pizza lovers that are all about toppings. Perhaps the most customizable option on our list, Oath gives you the choice in how your pizza will taste. Their crust is thin but not too thin where it makes your pizza floppy and not-filling. Certainly one of the best local options for fast yet tasty GF pizza!
Get more food + drink tips delivered to your inbox: