Ah, summer. What many consider to be the most exciting season of the year is often riddled with stress for others. With school out of session, creating an appropriate daily schedule for the kids is top of mind — but where does one even begin narrowing down the options? Enter Beyond Care, customized programming designed to help your child explore an array of interests and find their niche in the process!
Beyond Care — a popular enrichment program which provides affordable after-school opportunities and experiences to families throughout New York City — is setting up shop for the summertime at KIPP Beyond, a public charter middle school which opened in August 2021 (Beyond Care was launched on its premises in September 2022).
Located at 533 West 121st Street in Morningside Heights, Beyond Summer is geared towards students between ages 10 and 14, and will offer a wide range of activities far beyond a typical camp. For example, from Monday through Thursdays, campers will choose between coding, chess, youth workshops (in topics including cooking, skincare and hair), spoken word, outdoor yoga, Spanish, drumming, animation and more.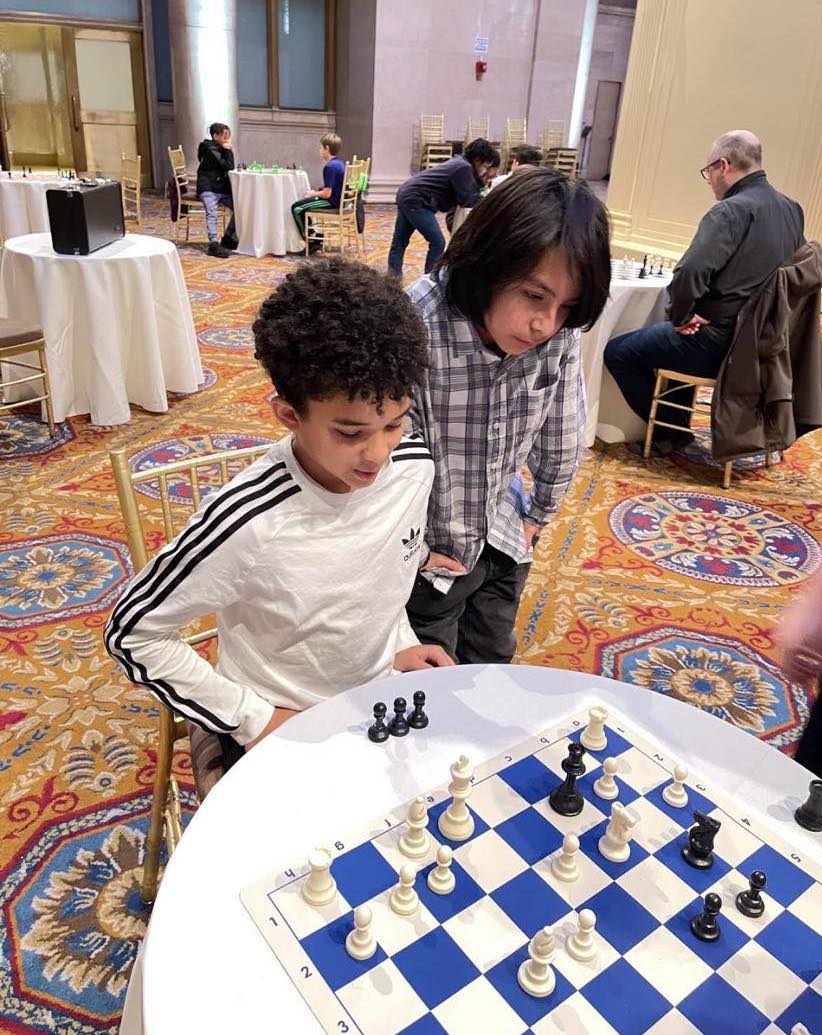 On Friday, they will choose their own adventure — including climbing, hiking and horseback riding. Yes, seriously!
By collaborating with valued local partners, Beyond Care has established a network of experts in truly diverse fields. This allows all participants the ability to learn from genuine leaders, and in turn develop confidence and expand their knowledge base. See? We said this was far beyond your traditional camp experience!
You may be wondering who's behind the organization. The answer? Lashaunda Robinson, Beyond Care's founder and CEO. The Bronx-born educator's stacked résumé speaks for itself — not only has she spent multiple years at an Expeditionary Learning school that was racially and economically diverse in Washington, DC as a teacher and Assistant Principal, she has also used her experience to incorporate some of EL's Core Practices such as CREW into the daily camp schedule. CREW will be a safe space for students to learn social emotional learning skills, also known as SEL as they connect with peers and develop a sense of belonging in the Beyond Care community. In addition, each CREW will be led by an adult CREW leader who facilitates this class and serves as the student and family's point person for camp. She's always been civic-minded, which led her to form Beyond Care in her home city first! After a pandemic-related delay, they are officially up and running — and now, the next generation can benefit by getting in on the action!
With all the enrichment and variety of programming available, chances are, you're wondering what Beyond Summer will cost. We're here with good news: It's an affordable program based on an equitable sliding scale. They will work with your family with the goal of never saying no due to financial circumstances. After all, tackling educational enrichment inequities is at the core of their mission, which is ultimately to inspire global learners and citizens to lead purposeful, choice-filled lives brimming with possibility. Sounds like the perfect skillset to take away from a summer in the city!
Beyond Summer starts on June 26 and runs through July 14. More information — including camper registration details — is here.