Call it an Upper West Side miracle. We reported in March that Big Gay Ice Cream had been served an eviction notice on its shop window at 516 Columbus Ave, on the corner of West 85th Street. Local restaurateur Jeremy Wladis, who also resides on the Upper West Side, just brought it back through a licensing deal. In time for the heat, we took a trip over to check out (re)opening day on Friday.

Advertisement



"So I was thinking, man, seems so cool to have an ice cream shop and I'm a huge ice cream shop lover," said Wladis, who also owns Good Enough to Eat, a popular brunch spot just steps away at 520 Columbus Ave. "I got 45 people that work there. It's a difficult business, we cook everything from scratch. And they're [Big Gay] practically getting $9 a person for ice cream and the person's in and out," he explained.
Wladis plans to keep all the Big Gay favorites while bringing some of his own innovations into the mix.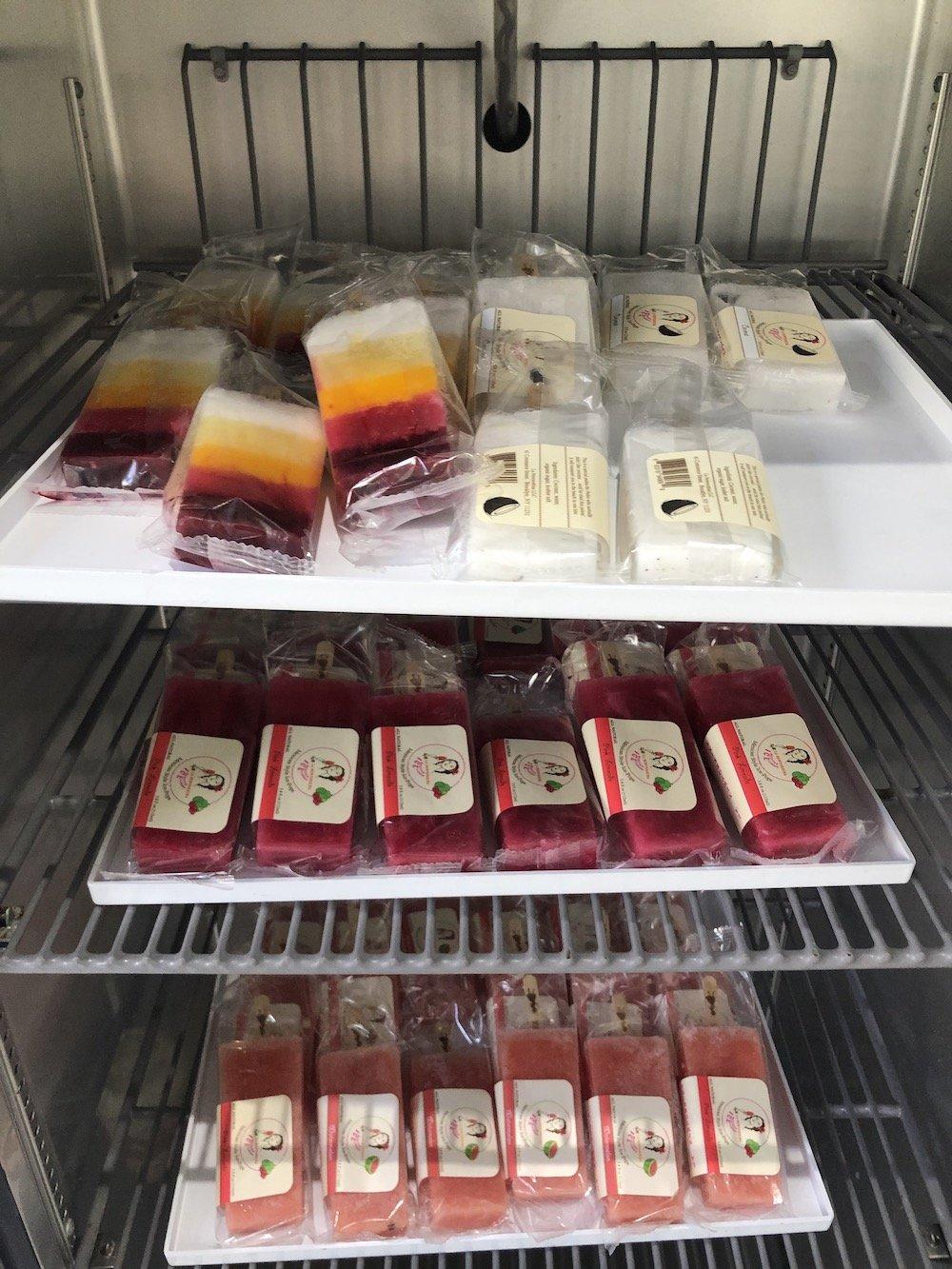 Wladis, who serves as president of the TRG Restaurant Group, is taking a calculated risk with Big Gay Ice Cream— a brand that began as a solo ice cream truck in 2009, winning over the hearts of New Yorkers and critics, then expanding to brick-and-mortar shops and opening an outpost in Philadelphia in 2015. That Philly location shuttered in 2021, along with the original storefront in the East Village. Their Facebook page cited "rising rents and the COVID-19 pandemic" for the closures.
Big Gay Ice Cream is now open Sunday-Wednesday from 12pm-11pm and Thursday-Saturday from 12pm-12am.
Advertisement



In a further display of Upper West heroics, Wladis told us he's acquired local favorite Fred's on the corner of 83rd and Amsterdam. Long-time owner David Honor recently had a spine operation, which made running the day-to-day business difficult, so Wladis worked out a deal with him. When we asked if any changes would be coming to Fred's, Wladis told us, "No, definitely not. It's exactly what it was and is for 25 years. David Honor, who started it, will be back when he's healthy [enough] to help me. I talk to David as a friend all the time … greatest guy in the world."