The Birds on Broadway, designed by Nicolas Holiber and displayed along the Broadway Malls, will be removed beginning tonight, the Broadway Mall Association has announced.

Nicolas Holiber: Birds on Broadway, The Audubon Sculpture Project, was the Broadway Mall Association's 12th public art installation, and the statues first appeared on May 17, 2019.
Birds on Broadway was presented in partnership with the NYC Department of Parks and Recreation and NYC Audubon, and the completion of the statues took a year of work by the artist.
The exhibition featured ten giant sculptures of native bird species which face threats from climate change.
The sculptures were made from reclaimed wood "that has been left untreated to allow the city's natural forces to affect it, highlighting the environmental challenges faces by each species," Broadway Mall Association explains on its website.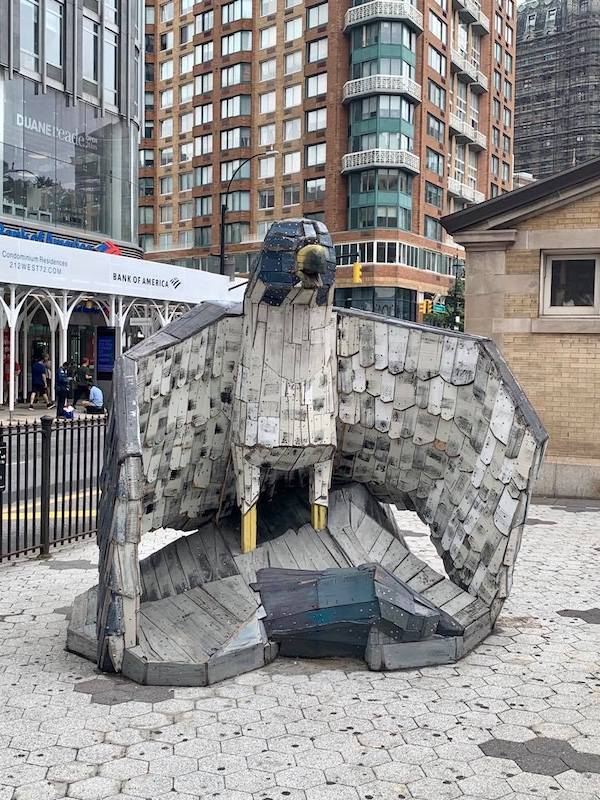 Advertisement
We've reached out to Broadway Mall Association to see if another installation will soon be replacing Birds on Broadway.