Bond Vet, an urgent pet-care and wellness clinic, will be opening a new location at 352 Amsterdam Ave (77th Street) on April 20th. They'll be open daily from 12pm to 10pm, offering walk-ins, same-day appointments and online booking.

Bond Vet has gone for a "warm and friendly" approach when it comes to the design of their clinics, as well as their communications with people and their pets.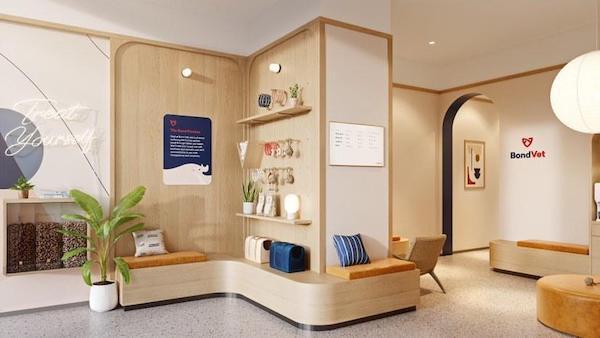 Bond Vet's services include:
urgent care
wellness exams
onsite pharmacy
vaccinations
surgeries
diagnostic tests
puppy and kitten exams
dental cleanings
spays & neuters
travel paperwork
nutrition
behavioral therapy
dermatology
There's also a Bond Vet app which patients can use to reach vets 24/7, view their pet records and book appointments.
And, they're adapting to the new normal by offering Telehealth services. Here's a page outlining how they're dealing with the COVID-19 crisis.
A 20-minute video call with one of our vets is similar to an in-person visit: Our vets will ask you a few questions, take a look at your pet, and offer solutions. While we can't administer medical tests, we can offer advice, prescribe medications, and address your concerns.
Bond Vet has locations running on the Upper East Side and in Cobble Hill, and is also planning to open a location in Chelsea.
Learn more at bondvet.com.