Daryl Corcoran is a person who enjoys sharing opinions, urban exploration and travel-for-sports adventures with family and friends. "I'm also OK in my own head," she says. For example, it's sufficient for her to just note her own observations of the environment as she takes solo 2-mile walks for exercise in Riverside Park near her UWS apartment.
Having an abundance of inner resources, and the discipline to stick with a routine, is very helpful in managing the upheavals of daily life that arise in the midst of the COVID -19 crisis.
Corcoran's can do/enjoy what's possible in the moment approach to life is an inspiring model; it provides a solid foundation when you're not free to go on a skiing weekend, play tennis, or even meet in person with your students, when that's your job.

Advertisement
Routine is part of it. Getting up in the morning, making her bed, getting dressed and even putting on lipstick is a non-negotiable approach to starting each day for Corcoran. When the crisis required a mid-semester switch to online teaching, she admits to being a bit anxious. But, she mastered the technology and was then very pleased to find that all students in her English writing and ESL courses appeared online for the classes she teaches as an Adjunct at Pace University.
Exercise matters to Corcoran, who is very fit. Since she's unable to pursue her usual routine at the local Equinox Gym, she's taken to using a mat at home to maintain a yoga routine and also continues a regular, rigorous work out with weights.
Not one to order in, Corcoran has been preparing simple, healthy meals at home. She completes three crossword puzzles a day.
Also, says this multi-faceted, creative woman.  "I recently took up piano and play in the evening." Her choice of music this week: Bach minuets and Meditation by Bartok.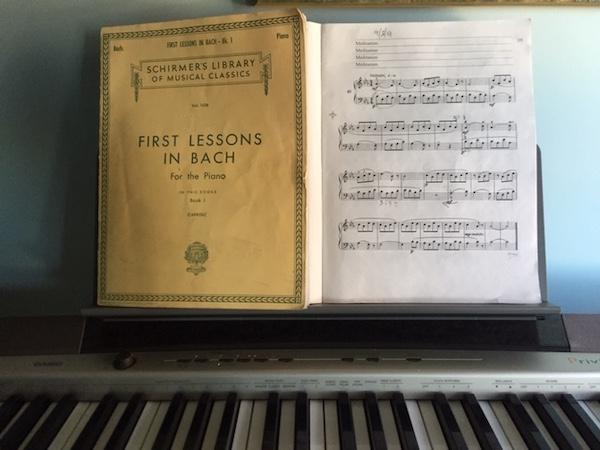 Does she read? Corcoran laughs. While she has a stack of ten books by her bedside, "I don't read during the day. It's a treat, like cocktails in the evening, after I've been productive."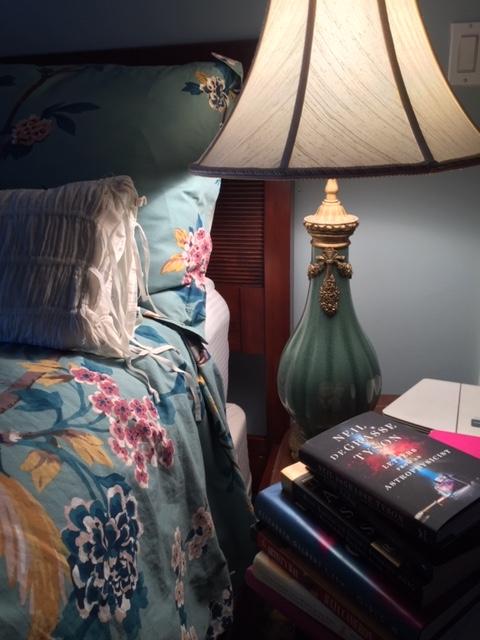 A few on her stack:
Having to cancel a much anticipated trip planned for over summer break to Eastern Europe has been disappointing and expensive. But, looking to priorities and to enjoy what's positive and possible, Corcoran says, "I enjoyed a Zoom conference with my children today." All live in the city and accept the advisability of minimizing in-person contact.