The stars were out at Lincoln Center's Alice Tully Hall on Wednesday night for the premiere of Nightmare Alley. Oscar-winning director Guillermo del Toro was on hand along with the movie's stars – Bradley Cooper, Rooney Mara, Richard Jenkins, David Strathairn, Laura Jean Choroseticki, and Tim Blake Nelson.

Advertisement



Nightmare Alley is based on the 1946 novel by William Lindsay Gresham. In del Toro's noir featurette, Cooper "stars as Stanton Carlisle, a former carnival worker who becomes a big-city star as a nightclub performer, using cold-reading tricks he picked up in the sideshow to create the impression he is a powerful mind reader. Now the marks and rubes he targets are millionaires," according to Vanity Fair. "Cate Blanchett plays Dr. Lilith Ritter, a psychiatrist who first tries to expose him as a charlatan, then becomes embroiled in his schemes."
READ MORE: Jim Parsons, Ben Aldridge Spotted Filming on West End Ave
Speaking to Vanity Fair, del Toro warned moviegoers that the film might not be what they think when the ominous title is considered. "The carnival is almost like a microcosm of the world," del Toro says. "Everybody's there to swindle everybody. But at the same time in the carnival, the [workers] know they need each other. In the city, much less so."
Blanchett's take mirrored the director's. "Guillermo's films always have an other worldly quality that will allow people to be told a wonderful story about themselves and the world in which they live."
Other celebrities who braved the cold for an early peek at the "the flip side of the American dream" included Questlove, Molly Ringwald, Irina Shayk, and Wakeema Hollis.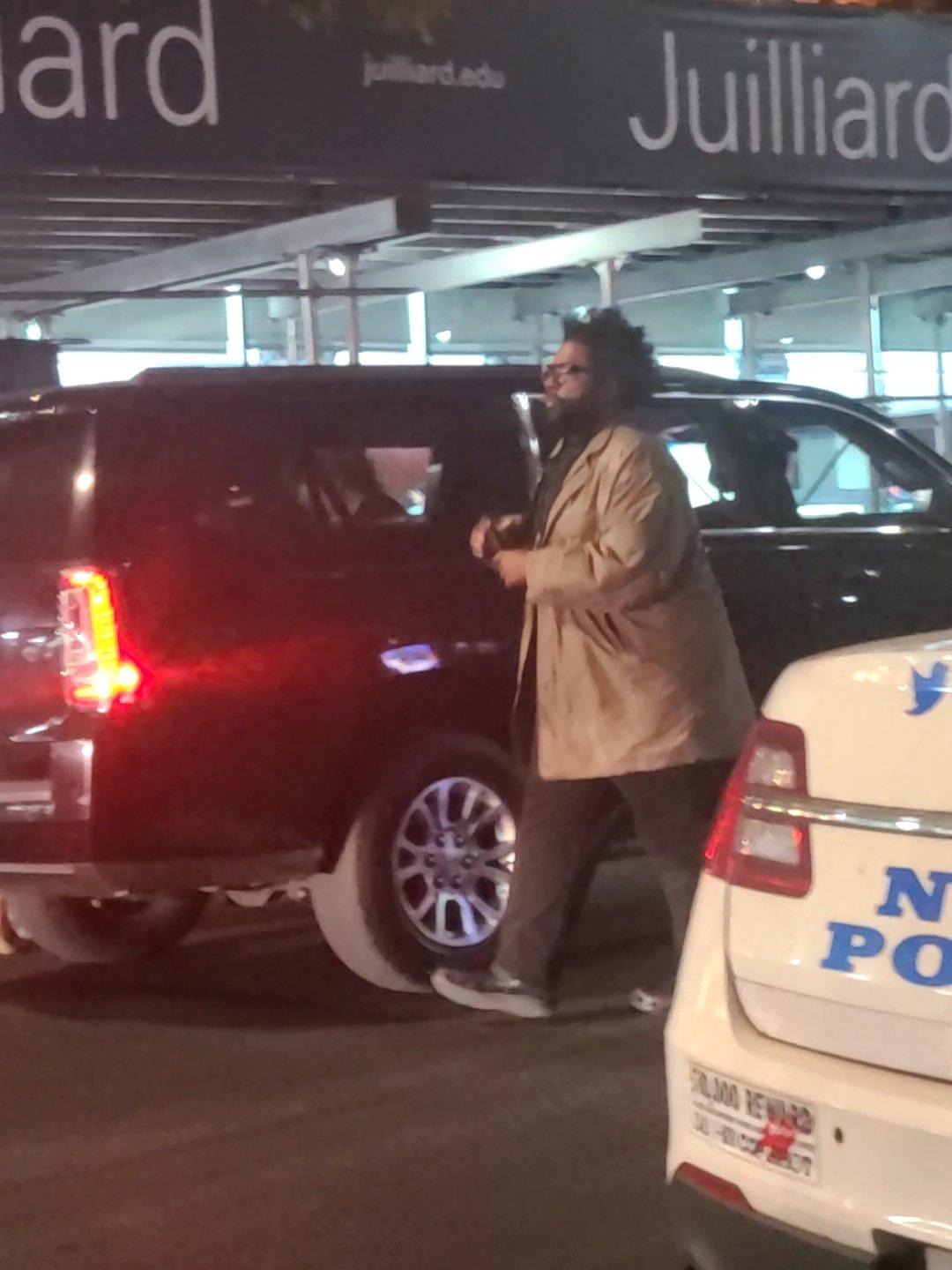 Nightmare Alley hits theaters on December 17 and also stars Willem Dafoe, Toni Collette, Ron Perlman, and Mary Steenburgen. Here's a trailer in the meantime.