According to the NY Times morning Briefing on April 5th, "Gov. Cuomo said the state counting on 85,000 health care volunteers — about 22,000 from out of state. And a major redeployment of doctors is already underway: Many specialists like neurosurgeons and dermatologists are being pulled into intensive care wards." From inside my apartment on Columbus Avenue, I hear ambulances wail 24/7.

From those of us self-isolating and still well, the spoken or unspoken question is how long this will last. My husband says "I think maybe it's going to be like this for the rest of my life."
But, the mood pendulum swings and part of self-reliance is being able to deliberately switch on optimism, or at least find distractions for periods of time.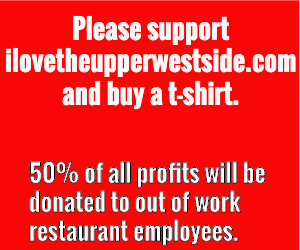 Years ago, I had a conference in Buffalo. My husband came with me and brought his computer so he would be able to work there. We found ourselves in a cosy Victorian located on the main boulevard. At 7:00am, breakfast, muffins and coffee were served by candlelight … and then I went out to work. What is memorable is how little alterations in our everyday routines can make living just a bit less taken for granted.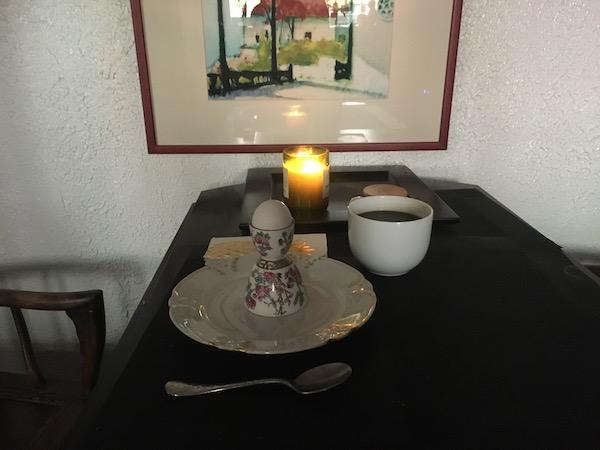 It's definitely worth the effort. In the early 70s, magazines were filled with what then seemed new. A woman did not need a partner to put a rose in water, place a record on the turntable, set the table and prepare and enjoy an elegant meal for one. A great deal was made of men who, on their own, found pleasure in cutting, chopping and creating fancy pasta dishes for themselves or a guest.
Now we take these activities for granted. But, the idea is to find these small possible ways to make things better. This is especially true when we are surrounded by anxiety and fear. It's certainly better than asking questions about "after" that have unknowable answers, like when will it ever end or what will the new normal be?
So, with this, I looked for a match. I always have candles, but no matches to be found (our apartment building has been without gas for 2 years, so no lighting from a gas burner either.) Finally, I remembered that my grandmother had collected match books as restaurant souvenirs and they might still be in the ceramic jam jar she had created in a workshop. It now sits on a high kitchen shelf. My grandmother died in the early 1980s. But, yes. Two match books with working matches. This morning, I lit the candle, set the table, drank the coffee and faced the unknown of Sunday.
There are just a couple of things I do expect. I will speak with my family over the phone. And, at 7:00pm, I will grab a pot and wooden spoon, open the window and join other Upper West Siders banging and clapping in solidarity for the ambulance drivers, EMTs, and all the frontline workers determined to beat this crisis.