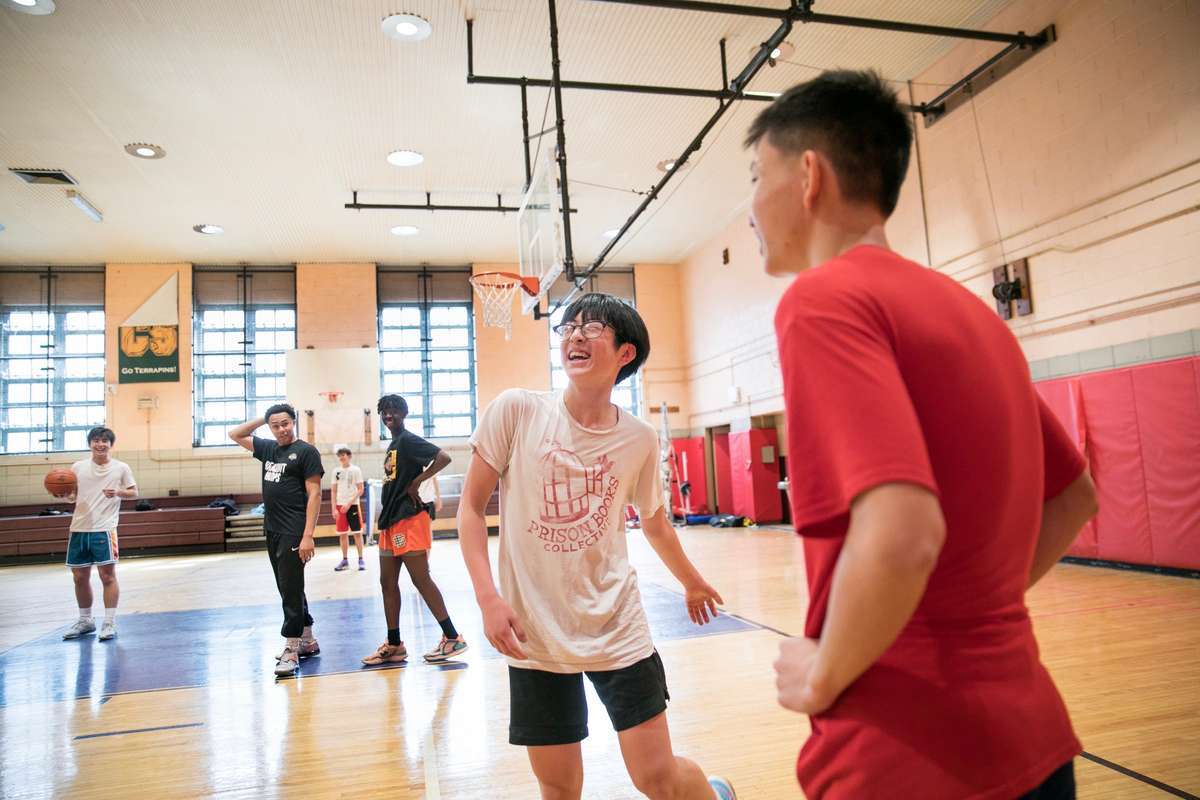 In case you couldn't tell by the rising temperatures and packed parks, summer is on the horizon — which means it's time to square away your family's plans as soon as possible. If you have an aspiring NBA great in the crew, look no further than Breakout Hoops NYC for all of their activity needs.
Through fun drills and a supportive-but-competitive environment, campers will build their craft and social skills on the hardwood. Breakout Summer Camp — run by president Peter Kiss (more on him later) — features a weekly curriculum including drills, five-on-five games, gameplay and more. The morning starts with a shoot around session and warmup, before the more formal programming kicks off.
The camp begins on July 5 and runs through August 25, taking place at P.S. 006 at 45 East 81st Street. Pricing is available for a half day, full day or 5 day sessions. Breakout is also offering free Friday night programming at P.S. 163 (163 West 97th Street) throughout June, which features "train and play" sessions for ages 7-to-14. Reserve your child's spot here while you can!
Breakout Hoops was developed by New York natives Peter Kiss and Nate McGrory, who both express a desire to impart the lessons they've learned on and off the court to the players who partake in their program. And, their resumes are signifiant.
Peter Kiss (president) was trending on Twitter last year after being crowned the NCAA leading scorer during the 2021-2022 season. However, he began his basketball journey on the Upper East Side with the Saint Ignatius Loyola Lions, followed by a long college career at Quinnipiac University, Rutgers University and Bryant University. A professional stint in Mexico for Soles de Mexicali was next, and along the way, Kiss has racked up incredibly impressive experience training and coaching youth basketball.
Meanwhile, fellow founder Nate McGrory honed his hooping on the Upper West Side as a captain at Booker T. Washington Middle School — and next as captain at the High School for Mathematics, Science and Engineering. Injuries in college limited McGrory's court time, which prompted him to up his coaching game and provide focused skill development for multiple basketball organizations around NYC. The culmination of each leader's relationship with the sport has allowed them to give back to the next generation and foster the future of the game.
Find out more about the Breakout Hoops NYC summer camp and more on their website and Instagram page.