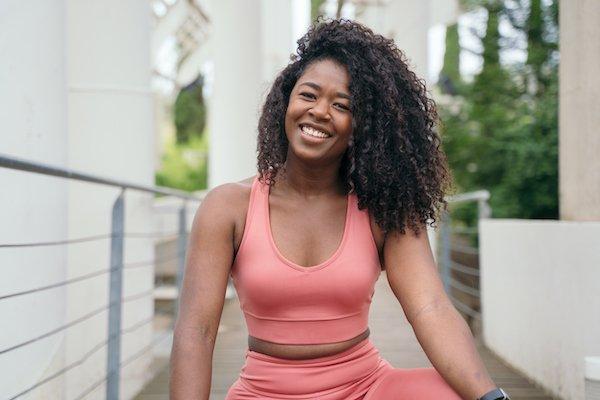 October is Breast Cancer Awareness Month and the JCC on the Upper West Side is proud to offer a wide variety of classes and programs to the public. These innovative offerings are designed to share the latest in health and wellness programs and complementary care with those living with breast cancer. *These online programs are FREE for those being tested or treated for cancer (but open for anyone to join). For any program with a cost, please use discount code JCCCARES20 when you register.
A partnership of the Marlene Meyerson JCC Manhattan and Dr. Alison Estabrook, a nationally recognized breast cancer surgeon and professor of surgery at Icahn School of Medicine at Mount Sinai.
Positive Psychology Hour
A lunch and learn series cosponsored by Wholebeing Institute.
Tuesdays + Thursdays, noon–1pm, Free
Self-Hypnosis to Eliminate and Control Pain: Introduction
Lisa Ludovici, Certified Medical Hypnosis Practitioner
Tuesday, October 5, 6:30–8:30 pm, $15/$20*
Living Your Death
Alyssa Rocco + Martha S. Calihan, M.D.
Wednesday, October 6, 5–7pm, $20*
Beginner Pelvic Floor Workshop (Women Only)
Randi Stone, Pelvic Floor Specialist
Wednesday, October 13, 11 am–12:30 pm, $20/$25*
Qi Gong and Tai Chi: Ancient Wisdom for Cultivating Energy and Sound Sleep
Master Yang Yang, Ph.D., with Special Guest Ana Krieger, M.D.
Thursday, October 14, 7–8:30pm, $20/$25*
Mantras, Mudras + Meditations
Whitney Chapman, RYT
Sunday, October 17, 4:30–5:45pm, $10*
Broadway's Best for Breast Cancer
Hosted by Caroline Kohles with special guests
Monday, October 18, 6–7pm, Free
The Anatomy of Grief
Dorothy P. Holinger, Ph.D.
Wednesday, October 20, 7–8pm, Pay what you wish
Pre + Post Menopause Through the Ages
Gila Leiter, M.D., Associate Professor, Obstetrics, Gynecology, and Reproductive Science, Icahn School of Medicine at Mount Sinai
Thursday, October 21, 7–8:15pm, Pay what you wish
JCC Shirley Kohn Virtual Spa Day for Women Living with Breast or Ovarian Cancer
Sunday, October 24, 10 am–4pm, Free
Zentangle: Beyond the Basics
Kathy Shapiro, CZT
Fridays through October 29, 11:30 am–12:30 pm, $10 per session*
Nia Dance Party
Caroline Kohles + Special Guest Winalee Zeeb
Sunday, October 31, noon–1pm, $10*
For more information about the Cancer Care program at the JCC, please visit mmjccm.org/cancer-care to register.