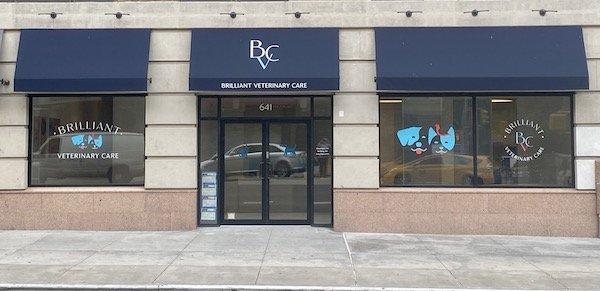 Brilliant Veterinary Care welcomes your furry friends to its newly opened space at 641 Amsterdam Avenue at 91st Street!

As veterinary practices become more corporatized, this full-service, small animal hospital is one of the few privately owned clinics left in NYC. Women owned; with founders who have strong ties too (and many fans from) the Upper West Side- BVC promises to deliver gold standard care while catering to both client and patient.
My pets are family, and a vet should be a family practice. This team has always treated my family with the best care and empathy. Thank you for bringing your experience back to the Upper West Side!


– Louse R.

Karen Heidgerd spent the last 25 years as a practice administrator at Animal General on Columbus Avenue, which she helped grow to become one of the most successful veterinary hospitals in the city prior to its sale to a corporation. She also was a co-founder of the Upper West Side's Wild Bird Fund, in addition to City Pigeon Rehabilitation, two non-profits which help NYC wildlife. Building BVC allows her to continue to serve the community she has grown to love in a way its residents deserve.
Nicole Brilliant LCSW, LCSW, NcPsyA was instrumental in the opening the Upper West Side's Wild Bird Fund on Columbus Avenue, and has a flock of rotating rescue birds living at her UWS home (along with two cats). She's always maintained a dual focus in the arts and wildlife rehabilitation. Brilliant has studied at Cornell, NYU and UC Berkeley, and holds degrees in painting, art therapy, social work and psychoanalysis. From a young age, Nicole has loved and cared for animals; BVC is the culmination of her life's passion.
Deborah Bayazit DVM also practiced at Animal General before it was sold to corporate. While she no longer lives in the UWS, Bayazit says "I have always loved the energy and strong sense of community in the Upper West Side. Starting Brilliant Veterinary Care with Karen and Nicole has brought my career full circle." She is particularly proud to be an example for other young women who dream of starting their own business. Bayazit currently lives in Connecticut where she has a farm with 3 dogs, 2 mini cows, 11 chickens, and countless honeybees.
Brilliant Veterinary Care is a spacious, state-of-the-art hospital with 4 exam rooms, surgical and dental suites, digital radiology, ultrasound, and cold laser therapy. Also located within the space is a pharmacy offering a variety of prescription medications and a laboratory which can run a wide range of tests while you wait. The personal touch and attention to detail are obvious everywhere you look within the 2200+ square foot space.
"We have everything needed to provide excellent, mindful care for our patients," Deborah Bayazit, DVM says.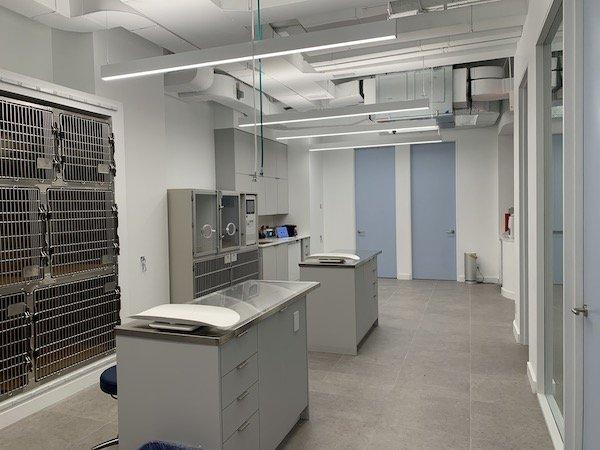 Community minded, BVC has already created a positive buzz among the residents of the UWS and is ready to welcome you and your pets. Stop in anytime to meet the staff and request a tour of this beautiful and functional facility.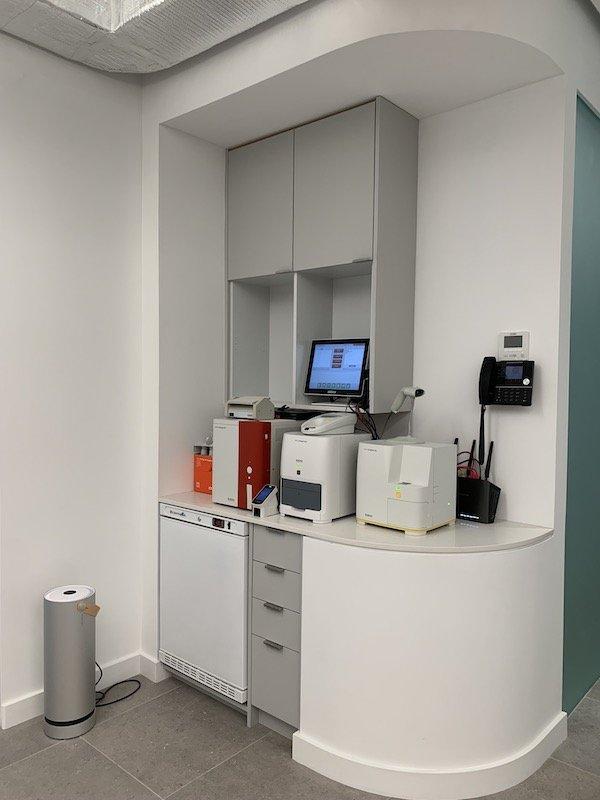 The UWS welcomes BVC!
Visit Brilliant Veterinary care at 641 Amsterdam Avenue or check them out at brilliantvets.com. They can also be reached at (212) 365-5160 or hello@brilliantvets.com.
Current Hours:
Monday – Thursday: 8am to 6pm
Friday: 8am to 4pm
Closed Saturday
Sunday: 8am to 5pm