"Sure, Broadway Dive has the intimate feel of a neighborhood hole-in-the-wall, but the joint boasts a Scotch and craft-beer list that could rival the finest pubs." – Village Voice
There are quite a few reasons you'll want to head on over to Broadway Dive, including the two listed above. Located at 2662 Broadway, between 101st and 102nd streets, the iconic Broadway bar delivers a slew of entertainment to its loyal patrons: comedy, music, trivia nights, and yes, beer and whiskey drinking. And cocktail drinking.
If there's one thing that's clear, it's that Broadway Dive has a lot of beer. With 21 taps flowing with local and international brews – plus an arsenal of over 400 cans and bottles – this place is like Disney World for the connoisseur. Beers on tap can also be canned or poured into growlers, which you can buy at the bar for $5 (or if you're a true connoisseur, bring your own and they'll fill it).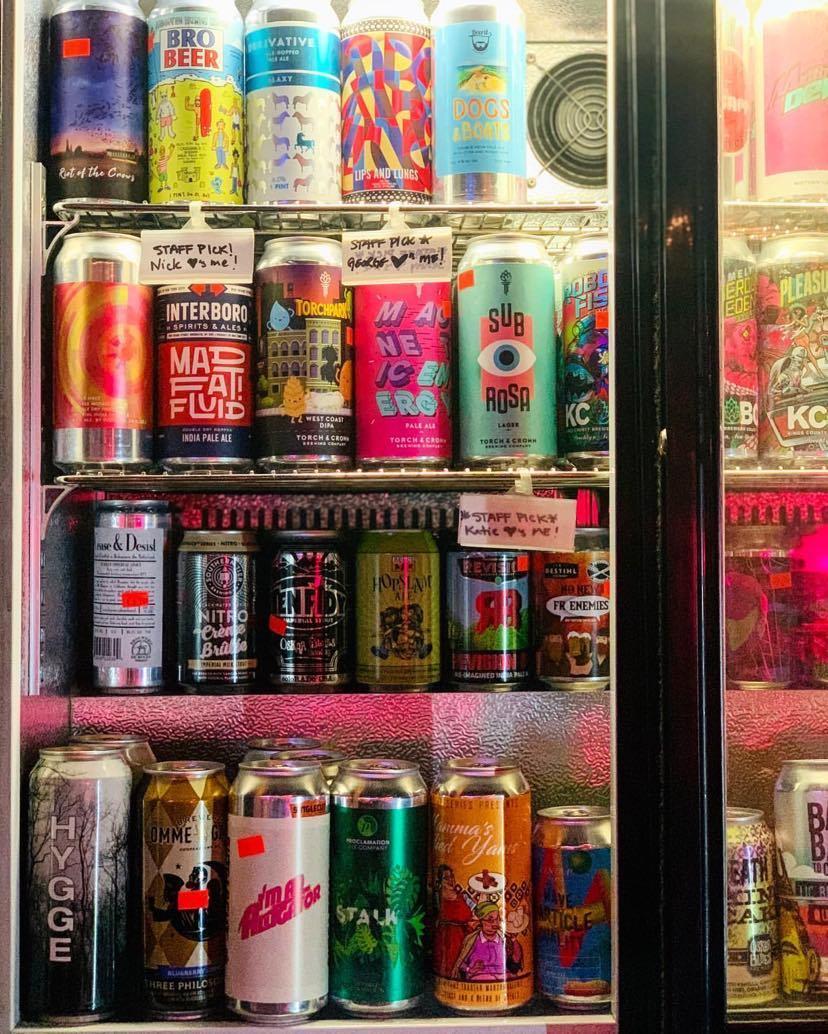 The cocktail menu includes some amazing house-made specials like the "Smokey & The Bandit" (mezcal, grapefruit, guava, homemade bell pepper agave syrup, and Tajin on the rim) and the "Nothing Rhymes With Bl'orange" (a blood orange margarita). And if straight spirits are more your thing, they've got a massive bottle list.
Stand up comedy fans, mark your calendars for every other Saturday at 7:00 p.m. Broadway Dive's got an open mic night with no cover charge, so all you comics out there are welcome to go share your jokes for free.
Local musicians serenade the crowd with live jazz every Friday and Saturday from 8:00pm to 10:00pm. No cover charge for this, either.
View this post on Instagram
And for folks walking around with an unnecessary number of facts, Broadway Dive's got a surprisingly-challenging trivia night each Tuesday at 8:30 p.m. Winning teams get $50 gift cards and for the benefit of people who don't like loud noises, the games are displayed on the bar's flat screen TV's.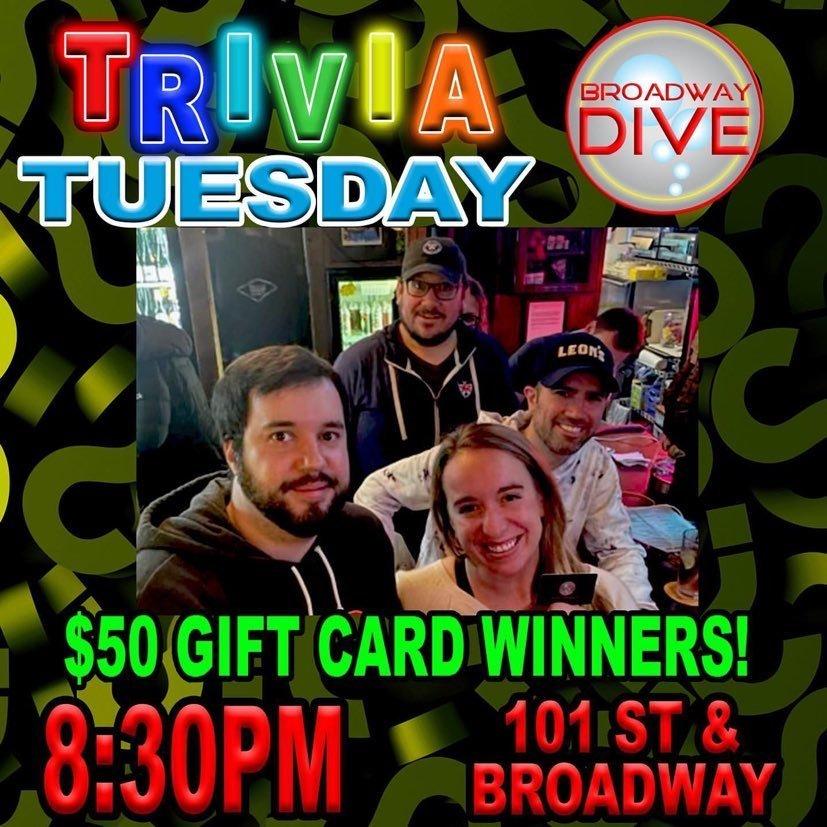 Your eyes will also be happy you brought them. Broadway Dive's interior features an upper level balcony, two huge fish tanks, one of which glows in the dark, neon signage and NYC memorabilia, a wall-mounted buck, and local artwork. Plus, they've got seven flatscreen TVs showing sports and classic movies.
Come for the beer, stay for the people. Broadway Dive's got a solid group of regulars as well as a mix of UWS locals, Columbia students and faculty, and tourists from nearby hostels.
Learn more at dive101.divebarnyc.com, and follow @broadway_dive on Instagram.