Harlem's best kept secret, The Bobby Lewis Ensemble, is coming to the Upper West Side for one night only in A Concert with a Cause featuring Broadway's Norm Lewis (Porgy & Bess, Phantom of the Opera, "Scandal") and other Broadway luminaries from shows such as Waitress, Chicago, and MJ the Musical.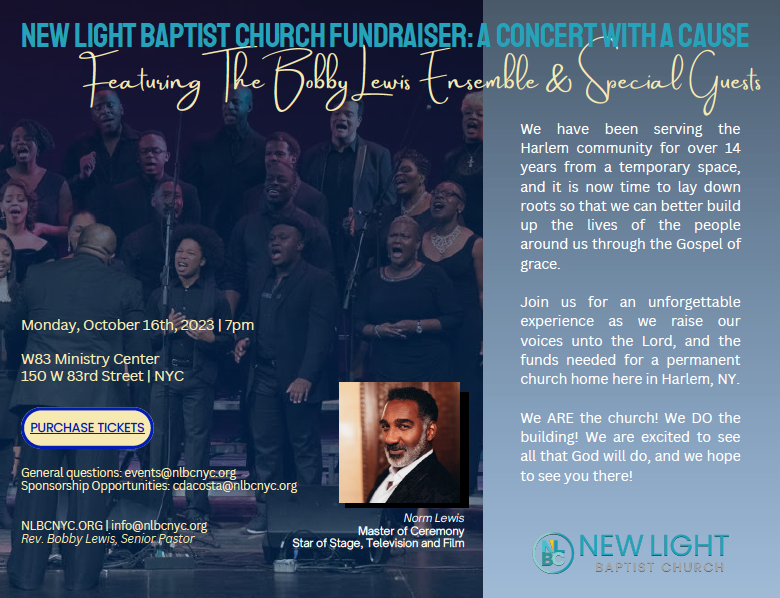 Get tickets here
They are joining forces to celebrate and support New Light Baptist Church's fundraising efforts in aid of the church's building project. The church has been a staple in the Harlem community for over 14 years and has had a major impact both at home (through its many community partnerships with organizations such as City Relief, Habitat for Humanity, The Harriet Tubman School, Bronx VA and Northern Manhattan Nursing Home) and as far away as Africa, Spain and Haiti.
Join New Light Baptist Church on Monday, October 16 at 7 p.m. for an experience that you won't soon forget as they lift their voices in song and spread joy to the world.
View this post on Instagram
The concert will take place at the W83 Ministry Center at 150 West 83rd Street.
To purchase tickets, please click here.